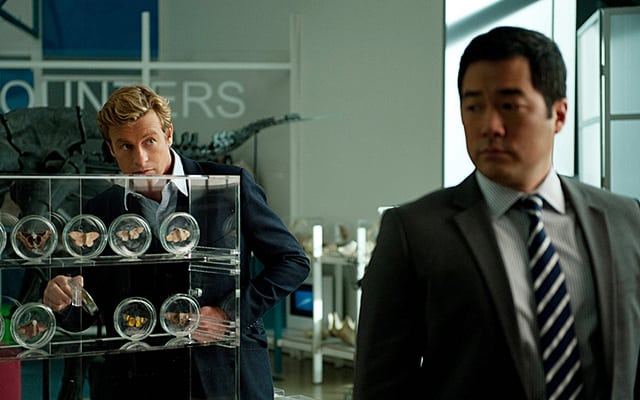 "This is our 7th and final season," revealed actor Tim Kang, who portrays Kimball Cho on CBS' "The Mentalist," which has featured countless soap stars during its run on television. "Looking at the scripts now, it's so fun and such a great season!"
Some of the soap stars who've appeared on the series include "One Life to Live's" Trevor St. John, John-Paul Lavoisier and Kamar de los Reyes, "Days of our Lives'" Eric Winter, Blake Berris, and Judi Evans, and "General Hospital's" Brianna Brown and Drew Garrett, just to name a few.
In addition to Kang, the series stars Simon Baker (Patrick Jane), Robin Tunney (Teresa Lisbon), Rockmond Dunbar (Dennis Abbott), Joe Adler (Jason Wylie) and Josie Loren (Michelle Vega).
The 7th and final season of "The Mentalist" is set to premiere sometime in 2015.