A rep for "GH" has now confirmed to Soap Opera Network that Robin Mattson will be returning to the soap in the near future. A first airdate has not been announced, however.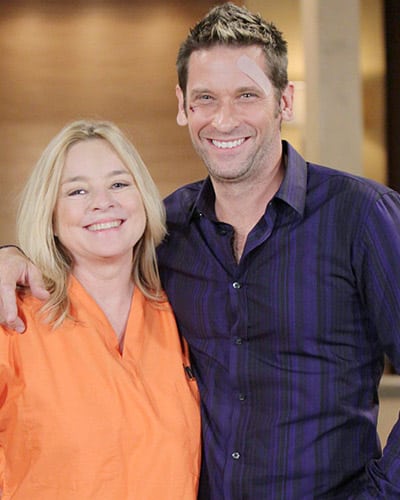 Last week "General Hospital" executive producer Frank Valentini revealed that there will be plenty of villains hanging around the denizens of Port Charles this fall and he wasn't kidding. While a show rep issued a "no comment" when contacted by Soap Opera Network, actress Robin Mattson announced on her Facebook page yesterday that she is returning to the daytime soap as Heather Webber in the near future. "Heather is returning to GH soon!" read Mattson's Facebook posting. Fans last saw Heather in February, when she was carted off to jail.
Heather is the mother of Franco (Roger Howarth), following a romp with Scott Baldwin (Kin Shriner) all those years ago.
Best known for her portrayal of Janet Green on ABC's "All My Children," Mattson has also appeared in episodes of "Guiding Light," "Ryan's Hope," "Santa Barbara," "The Bold and the Beautiful," "As The World Turns" and "Days of our Lives."