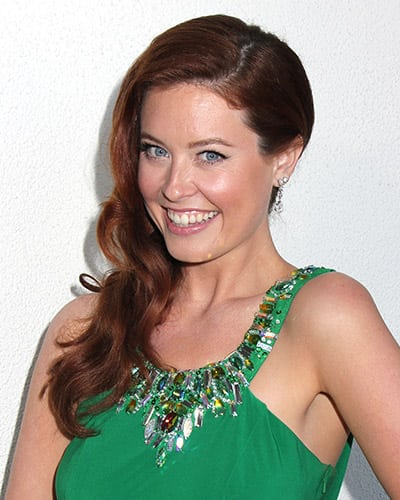 Rumors began swirling earlier today that an East coast redhead with another life to live had joined a daytime soap. Turns out the redhead in question is none other than Melissa Archer, formerly of ABC and Prospect Park's "One Life to Live." Per Soap Opera Digest, Archer has joined the cast of NBC's "Days of our Lives" in an as yet to be named role.
While details of who she'll be playing and how her character will intertwined within the "DAYS" canvas has yet to be revealed, fans can be assured to see the actress appear on screen at some point later this fall – she's already filming. Archer's joining the soap reunites her with former "OLTL" co-star Kassie DePaiva (ex-Blair Cramer), who currently appears as Eve Donovan.
Archer began her daytime journey in 2001 when she joined "OLTL" in the contract role of Natalie Buchanan. She starred in the film "West End," which premiered at the SoHo Film Festival last year. The film is set for commercial release sometime next year.