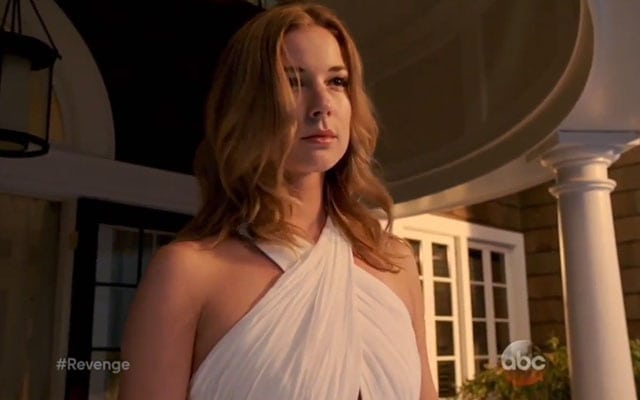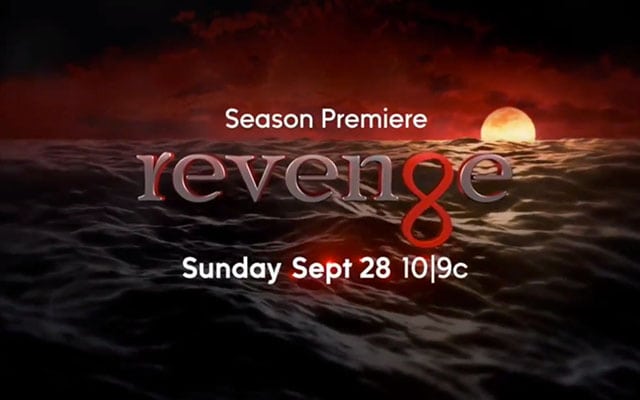 Things are about to get downright juicy on "Revenge" when the new season premieres Sunday, September 28 on ABC. In a newly released promo, Victoria Grayson (Madeline Stowe) narrates a dramatic version of Emily Thorne's (Emily VanCamp) revenge plot against her and her family, but in season four it looks like it's Victoria's turn for some revenge. Watch out, Emily!
In the video, Victoria shares with viewers new and old her story of "Revenge" so far. "Over the past three years, my family was destroyed, the love of my life murdered, my freedom taken away. When everything you love has been stolen from you, someone has to pay. Emily Thorne, I'm coming for you!"
While much of the material shown in the promo is old clips, the one thing that does stand out is Emily standing tall on the Grayson balcony, which has become an icon of sorts for viewers via Victoria's constant snooping from above. What does it all mean? You'll just have to tune in on Sunday, September 28 at 10:00 PM ET/PT on ABC to find out!.