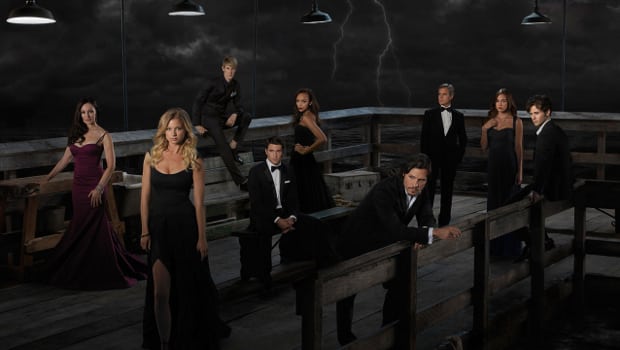 We may not envy the icy hearts of the characters on ABC's "Revenge," but their stellar wardrobes certainly leave us panting. Lucky for us — and fellow fans of the drool-worthy outfits put together by the show's three-time Emmy nominated costume designer, Jill Ohanneson — the series' clothing could be coming to a store near you!
According to Women's Wear Daily, ABC Studios has joined forces with Matchbook Co., the company that represents Ohanneson, and together, they've teamed up with the alphabet network's licensing agency, Firefly Brand Management, to create apparel and accessories inspired by the show.
States Matchbook Co.'s marketing director, Linda Kearns: "We know that women everywhere feel that the best revenge is a killer look."
The collection, which reportedly will include body-hugging styles similar to those seen on 'Revenge' leading ladies Emily VanCamp (Emily Thorne) and Madeleine Stowe (Victoria Grayson) — and could even include plus-size apparel, accessories, shoes and menswear — is tentatively scheduled for a holiday 2013 debut.