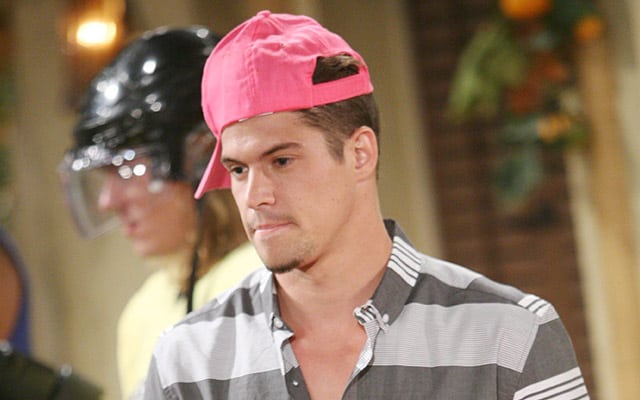 CBS' "The Bold and the Beautiful" will be welcoming back "Big Brother's" Zach Rance, when the former houseguest appears again on the daytime drama series sometime in early February.
In a tweet published by the show's official Twitter handle, @BoldInsider, the soap shared a picture of Rance alongside "B&B" actresses Ashlyn Pearce (Aly Forrester) and Ashleigh Brewer (Ivy Forrester) in what appears to be the set of Forrester Creations.
Rance, who previously appeared on "B&B" as a fictionalized version of himself in scenes with his former "Brother" castmates Caleb Reynolds and Donny Thompson, among others, looks to be donning a Forrester Creations shirt which leaves us wondering if he'll be playing someone new on the soap, or if "Zach" will reunite with Ivy after the two were first introduced by Donny at Bikini Beach, where Zach was named "Head Honcho of Halloween," a play of his winning Head of Household on "Big Brother."
Fans of Rance have continued to follow his career online courtesy of his live weekly YouTube series, "Zach Rance Live!" or "ZRL," where he shares stories from his life and much more.
To watch past and current episodes of the series, click here.
Zach Rance on "The Bold and the Beautiful"