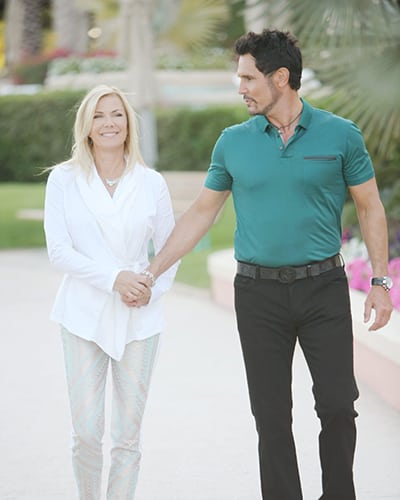 CBS' hit soap, "The Bold and the Beautiful" has recently traveled to Dubai, Monte Carlo and Paris for on-location scenes, and it looks like the globetrotting sudser will be at it again very soon, according to executive producer Bradley P. Bell.
"We have a big location shoot planned in October," the scribe teases to Soap Opera Network. "It's somewhere in Europe, and I can't say exactly where just yet, but it's someplace spectacular!"
Bell is keeping mum on the details and which characters will be involved in the October shoot, but a few foreign outlets are reporting that the secret location will be Amsterdam — which the capital's film commission has reportedly confirmed.
Though Bell wouldn't confirm the location himself, he isn't nearly as hesitant to reveal the secrets behind the show's ability to travel the world. "We've been producing this show in the United States for so long, but we are selling to [many different global stations], so it's time that we go and visit these other people that are buying the show and watching the show, so we're really there to pay tribute to our audiences around the world," he explains. "Whenever the cast travels [like they recently did for the Golden Nymph Awards in France], I basically grab a director, a producer and a local crew, and we shoot. So the cost, really, is covered by the events that they're a part of, so it's almost the same as shooting in our studio. We found a cost effective formula of shooting around the world, and it's so much fun."
A rep for "B&B" and a rep for Amsterdam's film commission have yet to answer Soap Opera Network's request for confirmation, so stay tuned as this story develops!
UPDATE 9:16 AM PST: A rep for the Amsterdam film commission confirms to SON that "B&B" has been in contact with plans to visit the city for filming.