How Important Are the Daytime Emmys? Industry Insiders Speak Out!
Cliff Lipson/CBS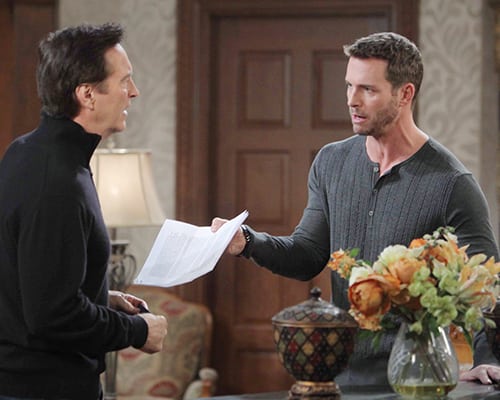 However, not everyone agrees that the Emmy madness serves as motivation. "It's a wonderful question, and I'll be perfectly frank with you about it: Emmys do not inspire you to work harder as an actor," opines "Days of our Lives'" Eric Martsolf (Brady Black), who received his first nomination and won for Supporting Actor this year. "I do the best that I can every day, and it's been a harder grind when the money has gotten smaller and the demand has gotten higher. But I've been in the game almost 12 years now, and this is my first nomination this year. It is exciting, but at the same time, I don't view it as a celebration of me: I view this as a celebration of the genre itself, because two years ago, we saw soaps being cancelled. We thought we were done. So the Emmys in themselves have become a different monster to me. They're no longer a competition to me. It's not about whether your actor is better than our actor, or whether your show is better than our show. It's more of a collaborative effort now."
"DAYS'" Kate Mansi (Abigail Deveraux) agrees. "I think that if you get too caught up in thinking about the Emmys, then you lose that there's the element of teamwork, which is really important when you're an actor on our shows," she says.
In fact, "Y&R's" Sean Carrigan (Stitch Rayburn) says that thinking too much of Emmy time can actually hinder an actor's work rather than make it better. "You can't really think about the Emmys when you're working; I had some very emotional scenes the other day, and I had to concentrate on what my circumstances were, you know?" he says. "And I find that when you do that, you find yourself at award shows [afterward]."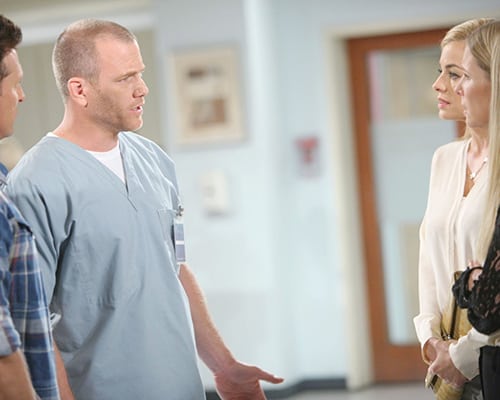 However, it's a whole different ball game when it comes to whether or not the Emmys are present in actors', writers' and producers' minds when it comes to scripts and creating good shows. "There are times when I read scripts, and in the back of my head, I think, 'Oh, these are going to be good Emmy scenes!'" says "B&B's Kim Matula (Hope Logan). "And when you get scenes like that, it definitely makes you want to work on them a little bit harder and find those moments a little bit more, because you know that hopefully you can submit these, and your hard work will really pay off."