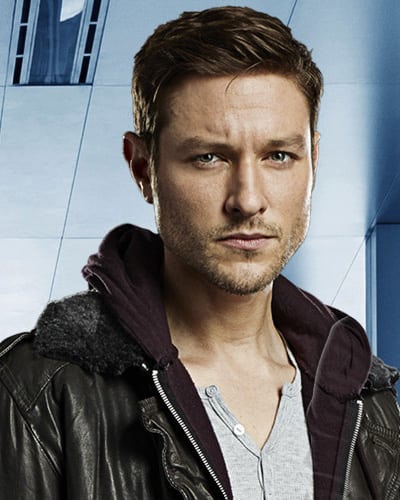 "The world birthrate is zero. Human extinction is a reality. Every cure has failed… until now," is the tag for "The Lottery," Lifetime's newest drama series starring "The Young and the Restless'" Michael Graziadei (ex-Daniel Romalotti).
Set to premiere on Sunday, July 20 at 10:00 PM ET/PT on Lifetime, the series tells the story of a world where women are no longer having children and leaves the human race on the brink of extinction. After 100 embryos are later found to have been successfully fertilized, a national lottery is held to decide the surrogates.
As conflict, control and mystery over the global crisis unfolds, the government's interests and power begin to dominate, igniting a highly controversial debate over our fundamental and personal freedom to raise a family. Graziadei will play Kyle, a recovering alcoholic and single father of one of the last children born in the country.
The series also stars Marley Shelton ("Eleventh Hour") as Dr. Alison Lennon, the brilliant fertility specialist whose scientific breakthrough may have life-and-death consequences, David Alpay ("The Vampire Diaries") as James, Alison's colleague and lab assistant, and Martin Donovan ("Homeland") as Darius Hayes, a calculating government official willing to use any strategy to achieve what he believes is the greater good.
"The Lottery" is from acclaimed writer Timothy J. Sexton ("Children of Men") and is set to premiere on Sunday, July 20 at 10:00 PM ET/PT on Lifetime.