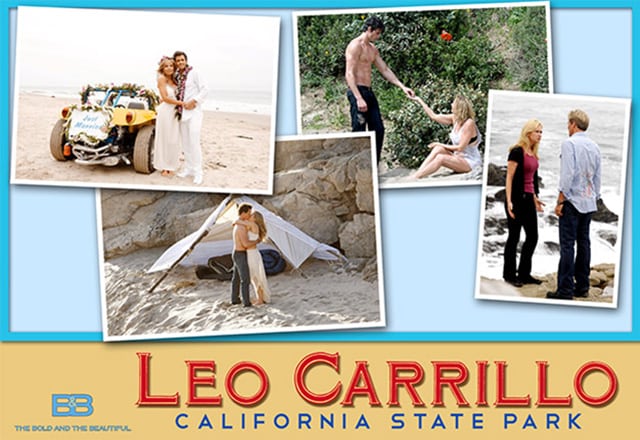 Starting today, June 16 and running through Friday, June 27, viewers of CBS' "The Bold and the Beautiful" can win an exclusive tour of key landmarks where the daytime drama has shot on location in Southern California, plus the opportunity to mingle with cast members at a special luncheon.
The sweepstakes is based on CBS.com's "The Bold and the Beautiful On Location" feature, an interactive tour to 22 locations throughout Southern California where the iconic show has shot some of its most memorable scenes.
ALSO READ: 'B&B' and CBS Give Fans a Digital Tour of Show's Southern California Filming Locations
To enter the sweepstakes, viewers simply need to watch "B&B" every day, Monday-Friday, now through Friday, June 27 (1:30-2:00 PM, ET; 12:30-1:00 PM, PT), and go to www.cbs.com/BoldWatchAndWin (page will be live today after 6:00 PM, ET/3:00 PM, PT) to answer one trivia question each day. Each correct answer, up to 10, enters fans into the sweepstakes, giving them the chance to win two tickets to go on an exclusive tour of some of the most iconic location shoots seen on "B&B." During the tour, the winners will have lunch and the opportunity to meet and greet some of the cast at a restaurant at The Grove in Los Angeles, near the CBS Television City studio where the soap is filmed.
*NO PURCHASE NECESSARY. Open to legal residents of the U.S. 18+ at time of entry. Sweepstakes ends on June 27, 2014. Prize does not include transportation or accommodations. Void where prohibited by law. See full rules at www.cbs.com/BoldWatchAndWin.