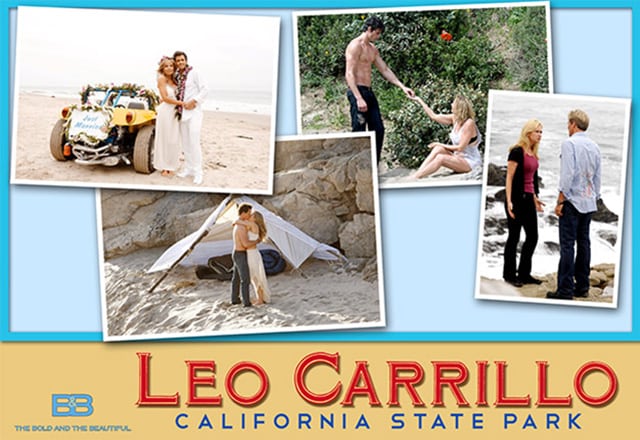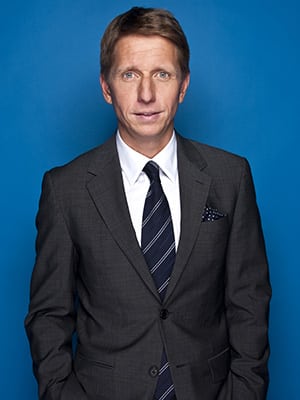 CBS' "The Bold and the Beautiful" celebrated its 27th anniversary last month, which happened to coincide with yet another international trip – Dubai and Abu Dhabi. But it is the show's principle Southern California setting that has truly helped the series shine after all these years. Beginning today, CBS.com has launched "The Bold and the Beautiful On Location," a new interactive feature that gives fans a virtual tour to 22 locations throughout Southern California, where the daytime soap has filmed some of its most memorable scenes. To see the map, visit www.cbs.com/BoldOnLocation.
"'The Bold and the Beautiful' has taped on location at over 50 destinations, from as far away as the UAE to as close as the Koi Pond at CBS Television City," said Executive Producer and Head Writer Bradley Bell. "The creation of this fun location map allows our viewers to relive the golden moments from their favorite location shoots."
"B&B has some of the most passionate and loyal fans in the world, and the creation of the location tour map is a result of fan requests to find out how to visit B&B locations when vacationing in the L.A. area," said Angelica McDaniel, Senior Vice President, Daytime, CBS Entertainment. "With the click of a button, this innovative interactive tour can transport fans from the Bel Air neighborhood many of the Forresters and Spencers call home to the romantic beaches of Malibu where many B&B weddings have taken place."
The map provides fans with an opportunity to read more about how each location fits into the show's storyline, share their favorite places via social media, and map each location in order to plan their own visits.