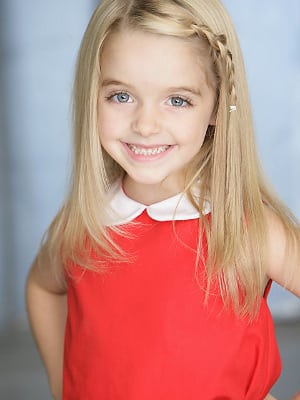 ABC Studios has extended the cast option for its ABC pilot, "Clementine," which features "The Young and the Restless'" McKenna Grace (ex-Faith Newman) and Kevin Alejandro ("Ugly Betty"), reports Deadline.
While ABC opted not to give a series order to the pilot last month, when the network announced its new and returning series for the 2014-2015 television season as part of its upfront presentation, the online trade says that the studio behind the project didn't want to lose the talented cast whose options were set to expire at the end of this month. The pilot also starred Sarah Snook, Mykelti Williamson, David Strathairn, Edwin Hodge, Kathleen Munroe and Nick Gehlfuss.
"Clementine" follows the story of Clementine Ross (Snook), a young woman who has psychic powers that are both a gift and a curse. And these days, mostly a curse. She is in prison for illegal gambling. And her young daughter, Lucy (Grace) who lives with her ex, thinks Clementine is her aunt. Her darkest chapter began at age 8 when her mother, also a psychic, identified a murderer to the police. But they couldn't protect her from the killer's brother. Her mother was shot in front of her, exactly as Clementine had drawn it ten minutes prior. She has kept her psychic powers under wraps ever since. About to be paroled, Clementine realizes she needs to stop running from the past and start over. But old habits die hard, and she is back to illegal gambling for her daughter's school tuition. She wins big, but luck isn't with her; the police raid the place. While being questioned by Detective Ray Allison (Williamson), she has a psychic moment. She warns him of a massacre and he is able to avert disaster moments later. The shooter, Terence Mehl, is arrested; he is the same man who killed her mother. In the confusion, she escapes and takes refuge with her estranged father (Strathairn). Detective Ray is intrigued by Clementine's correct prediction and investigates her background. He comes to her rescue when Mehl escapes a police transport and tries to kill her. Now that the cops and criminals know about her psychic gifts, she will have to rely on them to survive.
The project is executive produced by Mark Gordon ("Grey's Anatomy," "Criminal Minds").