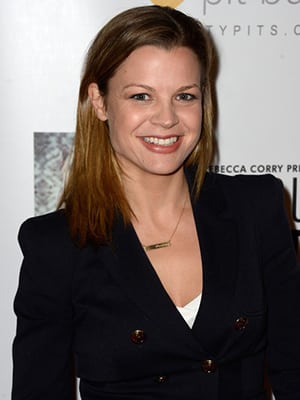 Oh, are things about to get out of control over in "The Young and the Restless'" Genoa City: The Billy (David Tom)/Victoria (Amelia Heinle)/Stitch (Sean Carrigan) situation is about to get even messier, as Stitch's ex-wife, Jenna, is headed to town!
According to Soaps In Depth magazine, the sudser has cast Stephanie Lemelin in the role of the doc's wife. She reportedly begins taping on the set tomorrow and will make her first onscreen appearance on Friday, June 13.
This is Lemelin's first daytime gig, though fans may recognize her from her previous roles on TV shows like "The Whole Truth" and "Young Justice."
How do you think Jenna's appearance will impact Stitch's life, not to mention his new relationship with Victoria? Let us know in the comment section below!