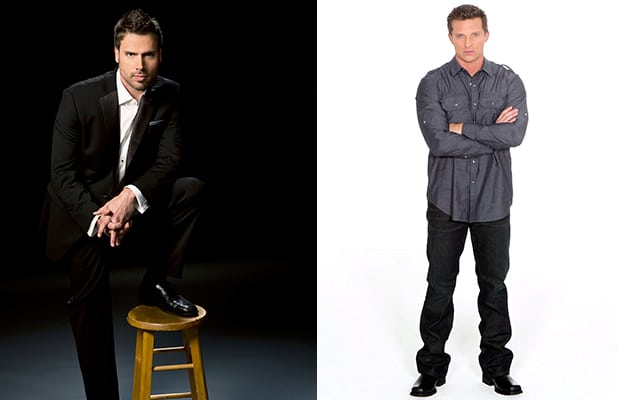 "The Young and the Restless'" Steve Burton (Dylan McAvoy; ex-Jason Morgan, "General Hospital") and Joshua Morrow (Nicholas Newman) are quite the dynamic duo, having teamed up numerous times for comedy shows across the nation. And CBS has apparently taken notice of the pair's chemistry, as they've given them jobs as social media reporters for the Academy of Country Music Awards!
Burton and Morrow will be traveling to Las Vegas as behind-the-scenes social media reporters (or, as they joke, "hosts") for this year's country music event, which takes place Sunday, April 6 at 8/7C on CBS.
Click below for a special sneak peek at the what the pair has in store for fans, and be sure to check back to CBS for additional videos from the actors!