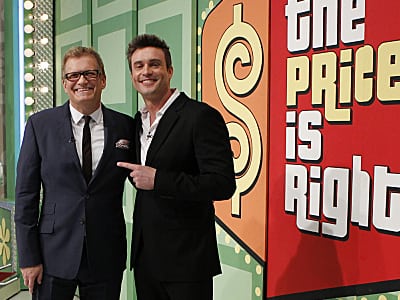 During first quarter 2014, CBS' full daytime lineup was up 13% compared to first quarter 2013, per Nielsen Media Research data. Additionally, "The Talk" and "Let's Make a Deal" delivered their largest-ever first quarter in total viewers and key women. Meanwhile, "The Young and the Restless" and "The Bold and the Beautiful" delivered their largest audiences since first quarter 2008, with "Y&R" averaging 5.51 million viewers, up 11% from last year, and "B&B" averaging 4.02 million viewers, up 10% from last year. "The Price is Right" was also attracted its best numbers since 2004 and 2005, respectively.
With an average of 2.92 million viewers tuning in daily, "Talk" was up 17% year-to-year while matching its best first quarter performance in the key Women 25-54 demo with a 1.1/06 (rating/share).

As the series is broken into two parts, "Let's Make a Deal 1" averaged a best-ever first quarter audience of 3.21 million, up 12% from a year ago, while "LMAD 2" had its largest audience (3.75m, up 13%). Both editions matched quarter-highs in women 25-54 and women 18-49.
Also broken into two parts, "The Price is Right 1" attracted an average of 5.42 million viewers, up 15% from the year ago while marking its largest first quarter audience since 2004, while "TPIR 2" averaged 6.26 million viewers, up 12% with its largest audience since 2005. Both editions delivered their best Women 25-54 ratings since 2010.
With  an increase of 13% over last year's comparable quarter, CBS Daytime had its most-watched first quarter since 2005 with an average of 4.41 million viewers tuning into its lineup each weekday.