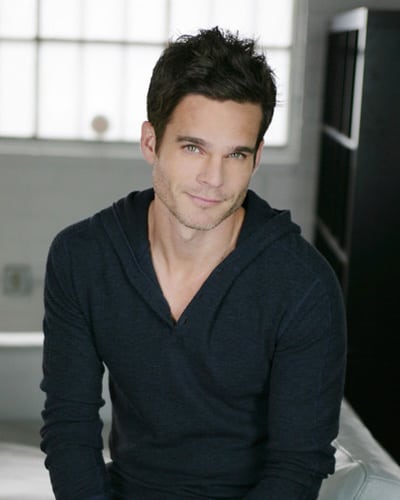 Hot on the heels of the Supreme Court's decision to rule that married same-sex couples are entitled to Federal benefits and that same-sex marriages are now legal in California, "The Young and the Restless'" Greg Rikaart (Kevin Fisher) sent out a tweet and photo to fans that officially confirms he's gay.
"Not getting married anytime soon, but celebrating #equality tonight nonetheless," the New York native wrote to go along with a sweet picture of himself with his beau.
Previous to the tweet, Rikaart — who's played Kevin since 2003 —  hadn't publicly discussed his romantic life. However, he did attend the LA Gay & Lesbian Center's An Evening With Women event in May, as well as found himself embroiled in a debate last summer with "Days of our Lives'" Melissa Reeves (Jennifer Horton) after she publicly showed her support of Chick-fil-A, a company that is against gay marriage and has donated millions of dollars to anti-gay causes.
Rikaart called Reeves out on Twitter and later told TV Guide: "I am proud to stand up and be an advocate for LGBT rights. This is the last hurdle of the civil rights movement. I'm glad this is such a hot-button issue. I'm glad people are so impassioned about it, even the people who are against equality for all Americans because they are reacting out of fear, fear that the LGBT community is winning."
"Part of why I stand up and am proud to be an advocate is because this is less about grownups than it is about children," he continued. "This is no different than kids being bullied in a schoolyard. People wonder why there is an epidemic of bullying in this country. Well, it's because kids are learning it from the grownups, from people like Melissa Reeves who is a grown-up bully. I believe in respecting everyone's religious beliefs but those beliefs don't belong anywhere near my rights or anyone else's."