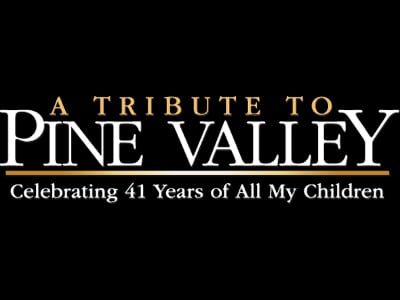 "Due to unforeseen circumstances the Jacksonville, Nashville and Cleveland shows have been cancelled. Refunds are available at the point of purchase," is the message posted on the official website of A Tribute to Pine Valley, which has held events around the country honoring the 41 year life and history of ABC's "All My Children."
Previously, Walt Willey (ex-Jackson Montgomery), Alicia Minshew (Kendall Hart Slater), Vincent Irizarry (David Hayward), Darnell Williams (Jesse Hubbard), Debbi Morgan (Angela Hubbard) and Jacob Young (ex-JR Chandler, now "The Bold and the Beautiful's" Rick Forrester) were to catch up with fans on Saturday, May 4, at the Times-Union Center for the Performing Arts in Jacksonville, Florida, then again on Sunday, May 5, at the Studio Gallery at Fontanel in Nashville, Tennessee, and yet again on Sunday, May 19, at the House of Blues in Cleveland, Ohio.
Events scheduled for today and tomorrow are scheduled to go on as planned.
For more information, click here.