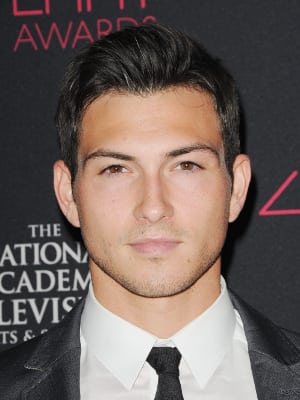 As we previously reported, former "All My Children" star Robert Scott Wilson (ex-Pete Cortlandt) is headed to "Days of our Lives," where he'll be taking over Justin Gaston's role as Ben. Hot on the heels of the news, the actor himself took to Instagram to comment on his new journey — as well as his final episode of "The Price Is Right" (where he debuted as the show's first male model) and the anniversary of the Boston Marathon bombing.
"As you all may or may not have seen, my last taped episode of #PriceIsRight aired this morning," he wrote. "I thank God for such an amazing experience/opportunity and for being a part of history. That's all I ever wanted. But in NO WAY am I leaving for a bad reason, some of you may have already read, but it's for a GREAT reason… And I can't wait for you all to see it unfold. Stay Tuned, and as always thank you all for your continued love and support. And lets not forget the most important part of today, 1 year anniversary of the Boston Marathon bombing. Thoughts and prayers go out to the families affected 1 year ago xoxo#BostonStrong"
For more information regarding Wilson's journey to "DAYS," check out our original post here.