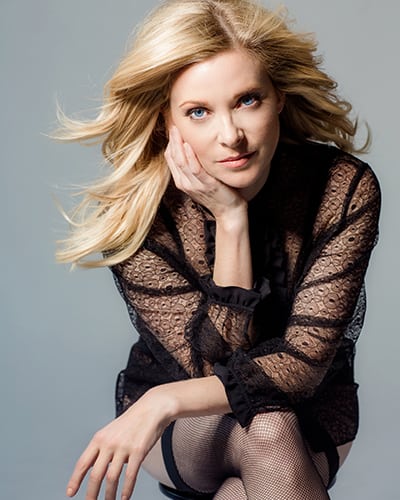 "The Young and the Restless" viewers were hit with a one-two punch regarding the role of Kelly Andrews: Former portrayer Cynthia Watros was officially announced as stepping out of the role in order to take part in MTV's new series "Finding Carter," while Emmy winner Cady McClain (Dixie, "All My Children;" Roseanna, "As the World Turns") was announced to be stepping into the role of the grieving mother. But how did the exciting swap come about? Read on to find out from the actress, who makes her Genoa City debut this Wednesday, April 16!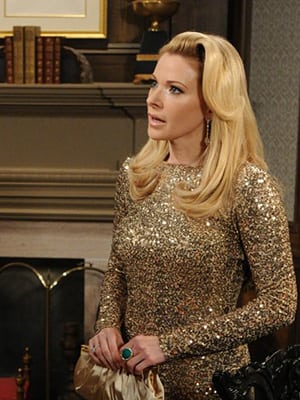 The daytime community is thrilled that "Y&R" snagged McClain to play the role of Kelly, a job offer the actress admits was a total shock for her. "I got an E-mail from ["Y&R" casting director] Judy Blye Wilson asking me to send a reel of my work over, because there was a possibility they were going to be needing to recast Cynthia Watros, as it looked like her pilot was going to get picked up," she explains. "Luckily, [my husband], Jon [Lindstrom, (Kevin, GH)], had just helped me finish making a beautiful reel with some of my soap work and some of my film work, so we sent that over. And it was quiet for awhile, and I thought, 'Oh gosh, well, you never know,' and it was a couple of weeks [before I heard back]. I knew they were looking at a lot of people, and there were a lot of people who of course want to be on 'Y&R,' but I stayed in the running, and then I sent another reel of all my work from 'All My Children' last year, and I was still in the running, and then I got a phone call and I got the offer."
Surprisingly, even though the California native has won two Emmy awards for her soap opera work, she can't believe she was tapped to replace Watros, whom she views as a super talented performer. "Cynthia Watros is an incredible actress. I mean, she is something," she shares. "And my first thought was like, 'Oh, there's no way!' First of all, I thought, 'I don't know why they want to let her go,' [and] they didn't want to let her go! They had to recast her, so I thought, 'Oh man, that's going to be hard, because no matter what, they're going to be always thinking, 'Oh, I wish we had Cynthia. She's so great.' [But] then I thought, well, you know, we're two different actresses, two different styles, it'll be two different takes on the character, and if they picked me, they must have seen that I… can bring something to the character that will be something that the fans will enjoy and have fun with. There's no way I can do what she did, and yet, I think what I do is still fun and different and good. So I'm grateful that they saw that and felt that that I would be a replacement that the fans would accept."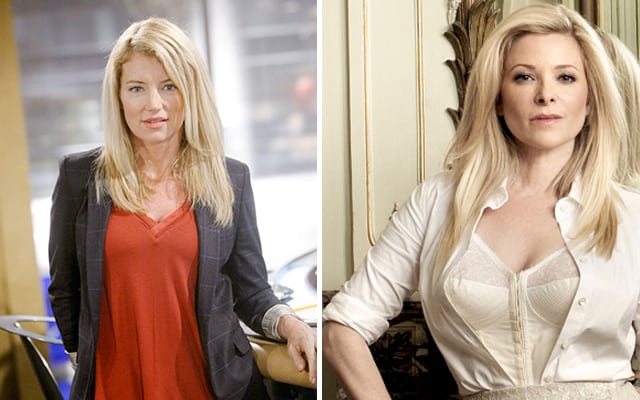 The actress hasn't seen too many scripts, but she's done a lot of research for the role and has some ideas of what the near future might bring her new alter ego. "I have this whole new idea that is sort of brewing in my head about the character," she explains. "I work a lot with just sort of, this is going to sound weird, but just instincts and things that just sort of come to me through the ethers, and I had this feeling that Kelly has an edge to her, but it's not an edge like a bitch. It's just kind of, I guess I would say raw ambition, and maybe that's bit her in the bum once or twice. But you know, it's interesting, I think she's a complex character, and I'm really looking forward to digging in and finding out more about her."
In fact, taking on a character who recently committed adultery and came between the popular Billy/Victoria pairing (portrayed by David Tom and Amelia Heinle, respectively) is a position she's thrilled to accept. "Playing someone who is basically a tornado, who cant help but go through other people's lives in a destructive fashion, is really a wonderful challenge for any actress, and certainly, to have a character like that, someone that people have compassion for, that's a great challenge," she says. "And ultimately, the more I thought about it, she's got a lot of self hate. Something must have happened to her to make her feel that way, so that's what I'm hoping to [find out].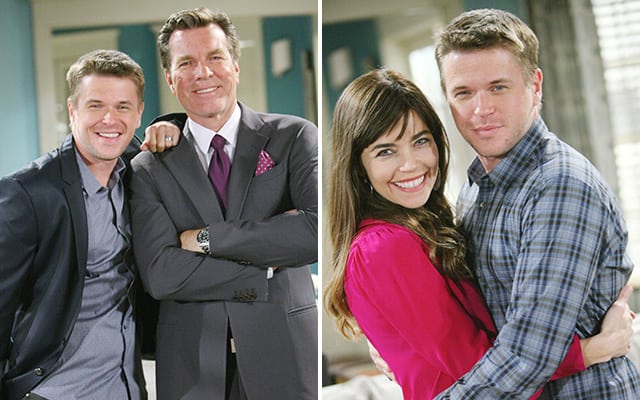 "It just seems right now, she's out of control," the actress continues. "Maybe she'll pull her life back in to some kind of order, maybe Peter Bergman's character [Jack] is going to help her do that, I just don't know. There's so much I don't know. I mean, I'm just kind of trying to put the pieces together for myself right now!"
Speaking of Bergman, he once played "AMC's" Cliff Warner and crossed paths with McClain several times during his Pine Valley stint. "I love Peter Bergman! He's like old family from way back — 88, 89, 90," she says. "I've run into [him] many times throughout the years, but it's not going to be a Dixie and Cliff reunion. We're very different people now, I'm sure, and of course very different characters, but it is fun. That's what I love about daytime, to some degree, for those of us who continue to enjoy acting in the medium, get to have this sort of feeling that we're being a part of a community, and that's really special. So I'm [enjoying] working with him very much."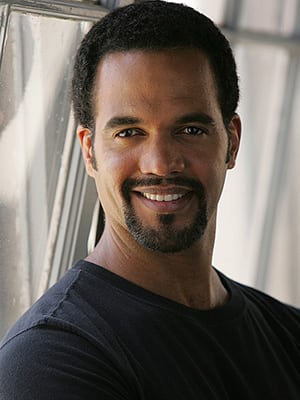 She's also be reunited with former "AMC" actors Melissa Claire Egan (Chelsea, "Y&R;" ex-Annie) and Heinle (ex-Mia), whom she says are both super nice women. "[It's] really fun to see them again for sure," she notes, adding that she's also excited to work with new people like Kristoff  St. John (Neil). "[He's] amazing. I love his work, and I would love to work with him. I mean, God, there are just so many good actors on the show! I think one of the most fun moments I've had, I told a couple of my girlfriends, and they're like, 'Oh my god!' They've been watching since they were kids, and they were like, 'Do you remember that character and that character?' And, 'Oh my gosh, I hate her, but I love her!' And talking about Jeanne Cooper (Katherine Chancellor) and her incredible reign on the show. And that's the great thing about soaps: Everybody has memories about the show that are attached to important moments and times in their life, and it's kind of surreal. I'm just thrilled to be a part of that long storytelling tradition. I'm really, really honored that they asked me."
Especially since, as McClain reveals, "Y&R" was the first soap opera she ever watched! "As a child, it was the very first one, and it was incredibly glamorous," she recalls. "I loved the older actors and the sexy adult situations, and I just thought, 'Oh man.' It was the crème de la crème of shows."
And now that she's a part of the canvas, she's hoping to keep "Y&R's" long tradition of quality and stellar performances running. "It's such a great opportunity, and I hope to go and fit in with the cast and have fun with the fans," she says. "I think the 'Y&R' fans have been so grateful about letting in new characters. I know it's really hard when the canvas expands or changes. I'll have some proving of myself to do, I know that's ahead, but I hope I can live up to their expectations. All I can say is that I'll do my very best!"
Look for McClain to first air as Kelly on Wednesday, April 16.