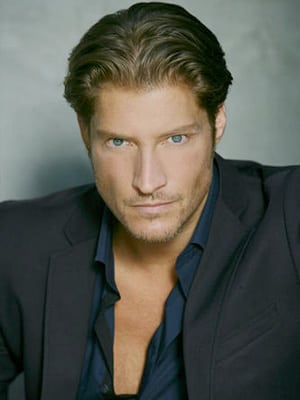 After "General Hospital's" A.J. Quartermaine was shot and put into critical condition by Sonny Corinthos (Maurice Benard) a few weeks ago, fans began speculating if this could be the end of the line for the long-time Port Charles resident. Even so, it comes as a shock today that A.J.'s portrayer, Sean Kanan, has confirmed that he will be leaving "GH" at the end of this month to return to his role on "The Bold and the Beautiful!"
In an interview with TV Guide Magazine, Kanan explains that his "GH" exit was a mutual decision by him and the producers. Although, according to him, his exit has a lot to do with his unhappiness over the writing for his character.
"I was utterly thrilled to be brought back to 'GH' for the 50th anniversary and really enjoyed working with Frank Valentini, but I was not over the moon about the writing," Kanan tells TV Guide. "Doing stories about panic attacks and relish was not what I thought I'd signed up for. I feel I brought everything I could to the character yet it was obvious they weren't going to give me a great love story, which I found very disappointing."
Kanan further explains that he expressed his unhappiness to 'GH' Executive Producer Frank Valentini. "We mutually agreed that if I wasn't happy, and they could find a good way to write me out, that it was best to wrap it up."
Fans of Kanan shouldn't worry about Kanan disappearing from their TV screens though – after speaking with Valentini, Kanan let "B&B" Executive Producer Bradley Bell know of his upcoming availability. He was then offered a contract to return to the CBS show as Deacon Sharpe, the shady businessman father of Hope Logan (Kim Matula). Kanan originated the role in 2000 and starred as Deacon for five years. He then returned to the role in 2009 and appeared up until October 9, 2012.
"Deacon is my favorite of all the characters I've played," Kanan explains. "I started my career in daytime on 'GH' but returning to 'B&B' feels like I'm going home."
Kanan will continue to work at "GH" until March 28, with his final air date scheduled to be a few weeks after that. He's expected to return to work at "B&B" in mid-April and will show up on our TV screens there on June 13.
UPDATE 2:10 PM: "General Hospital" headwriter Ron Carlivati has taken to Twitter to respond to Sean Kanan's claim that the writing for A.J. Quartermaine has been disappointing.
.@TVGMLogan @seankanan @GeneralHospital His comments are like school in the summertime. No class.

— Ron Carlivati (@carlivatiron) March 17, 2014