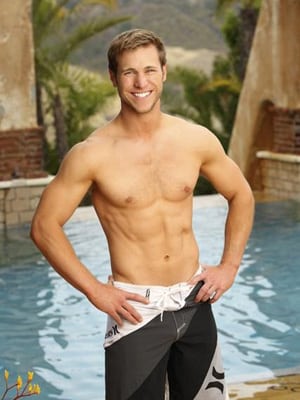 (SoapOperaNetwork.com) — You can expect to see at least two reality show stars guest this fall on "The Bold and the Beautiful."
Real life pilot Jake Pavelka, best known as the star of ABC's 14th season of "The Bachelor" and season two of "Bachelor Pad," will reprise his role as the pilot of the Forrester private jet in the coming days. Pavelka announced his reprisal via Twitter in late August.
Pavelka taped his scenes on Tuesday, September 1 and Friday, September 2, which are set to air Thursday, October 6, and Tuesday, October 11. The last time he appeared on "B&B" was in November 2010 alongside Katherine Kelly Lang (Brooke Forrester) and Adam Gregory (Thomas Forrester). This time the former "Bachelor" will share scenes with Jacob Young (Rick Forrester) and Kim Matula (Hope Logan).
According to TV Guide, Texan model Cassi Colvin, best known for her short run on CBS' most recent season of "Big Brother," can be seen this fall on "B&B" when she plays a runway model named Cassi who is involved with Hope Logan's "Hope for the Future" fashion line. Colvin taped her scenes on September 15, 2011, the day after she appeared on the "Big Brother 13" finale, and is set to air on Thursday, October 20.
Also look for "Big Brother 13" winner Rachel Reilly and fiancé/sidekick Brendan Villegas to reprise their drink-serving roles on "B&B" this Halloween in scenes set to air October 28 and 31.