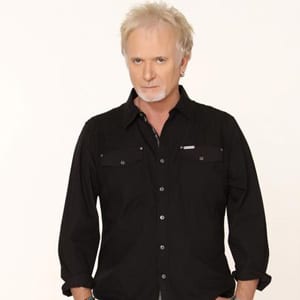 Some of daytime's most popular stars are taking a break from their dramatic, twist-and-turn-filled storylines and grabbing the mic for an all-night fan-filled crooning session!
On Friday, April 11, fans can join Anthony Geary (Luke Spencer, "General Hospital"), Bobbie Eakes (Krystal Carey, "All My Children;" Macy Alexander, "The Bold & The Beautiful"), Ronn Moss (Ridge Forrester, "B&B"), Eden Riegel (Bianca Montgomery, "AMC;" Heather Stevens, "Y&R"), Kristen Alderson (Kiki Jerome, "GH;" Starr Manning, "One Life to Live") and Vincent Irizarry (Dr. David Hayward, "AMC;" David Chow, "Y&R") for a one-night only concert event called Soap Stars Sing!
The exciting night will feature a variety of performances ranging from classic standards to modern chart-toppers. For example, Eakes will wow with her rendition of Adele's "Rolling in the Deep" and tunes from The Dixie Chicks; Alderson's set will include Elvis, Guns 'n Roses and Bonnie Raitt tracks; Irizarry will charm with Frank Sinatra's "Fly Me to the Moon;" and Moss will be belting out The Eagles' "Take It Easy," as well as his #1 pop classic "Baby Come Back," which was originally performed by Player.
"Any opportunity to get together with some longtime friends, sing a few fun songs with a wonderful band backing us up, in front of an audience comprised of some of the most loyal fans around … it's a no brainer," says Irizarry of joining the show, which will take place Friday, April 11 at 7:30 PM at the Fred Kavli Theatre in Thousand Oaks, CA.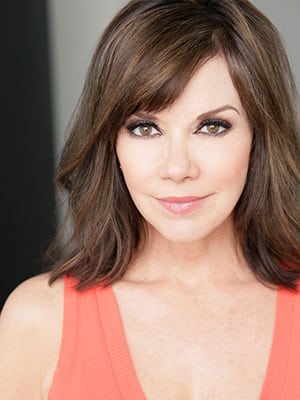 Adds Eakes: "Soap actors give back more to their fans than just about any other category of actors. They know how much of a connection their audience feels with them and they show their appreciation by doing appearances and concerts whenever possible. However, not all appearances and concerts are equal, and we feel the need to pick and choose events based on quality, ensuring it's worth the price of a ticket for people who want to see us. When the legendary [entertainment executive] Miles Copeland called, I knew immediately that this show would be top notch, and I would be surrounded by pros who would give 100% to making the experience unforgettable and special. I can't wait to work with the best of the best at this show!"
To purchase tickets for Soap Stars Sing, visit Ticketmaster or contact the Thousand Oaks Civic Arts Plaza box office via phone at 1-800-745-3000. And for a chance to win two free VIP passes, visit www.soapstarssing.com!