'Y&R's' Billy Abbott Switcheroo: David Tom Reveals He Had to Audition To Get Role Back!
Bjoern Kommerell Photography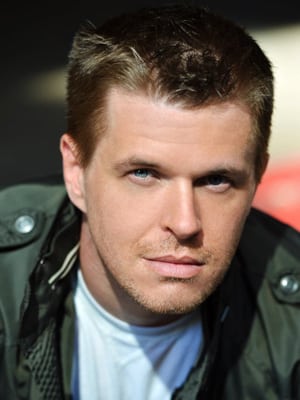 In an exclusive interview with TV Guide's Michael Logan, "The Young and the Restless'" David Tom reveals that he had to audition for the role of Billy Abbott when the series was looking to recast the character when contract talks between current portrayer Billy Miller and Sony Pictures Television proved to be unsuccessful. This was despite the fact that Tom garnered two Daytime Emmy Award nominations in the category of Outstanding Younger Actor in a Drama Series in 2000 and 2001 (he won in 2000) for his portrayal of the character.
While Tom doesn't air until Monday, February 3, the actor also talked with the publication about Billy finally learning Adam (Michael Muhney) was behind the wheel of the car that killed Billy's daughter Delia and what it means for the future of the character now that he's back in the role. In addition, Tom discusses whether viewers should give Billy a free pass after he had grief sex with Kelly (Cynthia Watros) and where things are headed between Billy and Victoria (Amelia Heinle).
While you can read the full interview by clicking here, we thought we'd share this bit on having to audition for the role he once portrayed: "I was in New York when they were holding auditions, so I put myself on tape and sent it in. The Billy recast was supposed to be a secret so they first told me I was auditioning for Paul's [Doug Davidson] son. I said, 'Won't that be kinda odd for me to come back to the show as someone different?' And they were like, 'Naaah…don't worry about it!' [Laughs] Now we know why. They finally told me what was really going on the day before my screen test because they had to – it was a scene with Billy and Victoria talking about Delia."