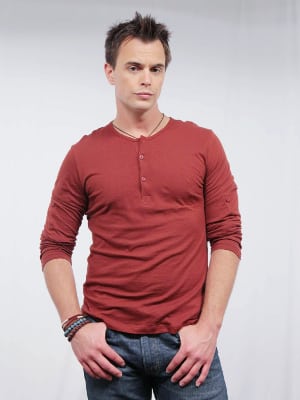 If you couldn't get enough of "The Bold and the Beautiful's" Darin Brooks (Wyatt Fuller) on ABC's sitcom "Super Fun Night," then you're in luck: As we previously reported, the actor is scheduled to appear in tonight's episode alongside "High School Musical" star Ashley Tisdale!
"So I'm back with the lovely @ashleytisdale on an all new @SuperFunNight tonight!" he tweeted of the episode, titled "Dinner Party." "Who's gonna come check it out?!? I promise it'll be fun!"
And judging from ABC's episode description, it's a promise that probably won't be too tough for him to keep: "Kimmie (Rebel Wilson) invites James (Nate Torrence) to her place for a dinner party. What could go wrong? Lots, especially when neighbors Dan, Benji and Ruby volunteer their catering services, and sister Jazmine (Tisdale) and her new hubby, Jason (Brooks), show up very drunk!"
To catch all the fun, tune into ABC tonight at 9:30PM ET.