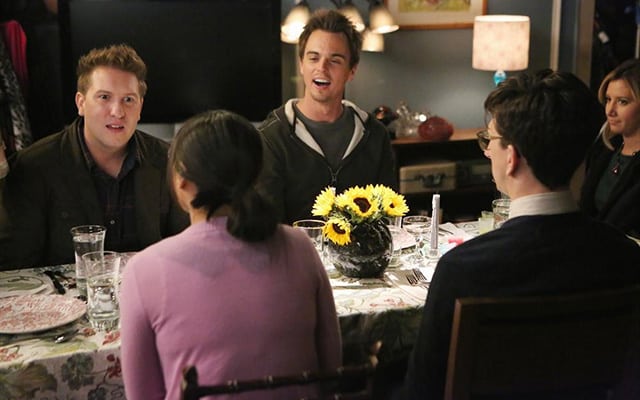 In an episode aptly titled "Dinner Party," "The Bold and the Beautiful's" Darin Brooks (Wyatt Fuller) is returning to ABC's "Super Fun Night" on Wednesday, January 8, 2014, which finds his character, Jason, and wife Jazmine (Ashley Tisdale), show up drunk to Jazmine's sister's dinner party.
Starring Rebel Wilson as Kimmie, Jazmine's sister, Brooks first appeared on the show in the October 23 episode titled "Engagement Party," when his character got engaged to Tisdale's. This will mark the first time that the series refers to the couple as being married.
"Super Fun Night" airs Wednesdays at 9:30 PM ET/PT on ABC.