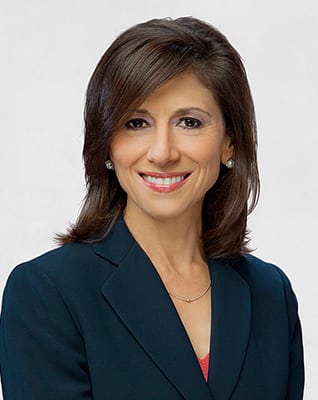 According to TV Guide Canada's Greg David, Nina Tassler, President, CBS Entertainment, was asked by reporters today during the 2014 Television Critics Association Winter Press Tour to comment on the allegations surrounding the firing of Michael Muhney as Adam Newman on the network's "The Young and the Restless."
While stating, "I can't comment on any of the allegations," the executive did shed some light on how the decision to remove the actor from the canvas came about.
"I can only say that when the producers and Sony [Pictures Television] came to us and said, 'We want to make a change,' and they laid out their reasoning why, we supported them," Tassler noted nearly two weeks after TMZ broke the story that Muhney was allegedly fired for groping the breasts of one of his co-stars.
This marks the first public statement from the network in regards to the allegations.