The Friday, June 20 telecast of the "35th Annual Daytime Emmy Awards" on ABC was the least watched in the ceremonies history and the network placed third overall against repeats on the other networks.
Just 5.4 million viewers tuned into the two-hour telecast to watch ABC's "General Hospital" take home its 10th Emmy for Outstanding Drama Series. The series has won the Emmy in this category more than any other series in Emmy history.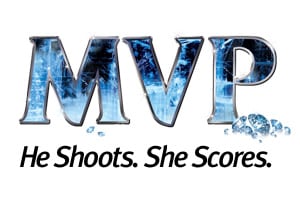 Friday's broadcast was down by a hefty 3 million viewers from the year ago telecast on CBS (June 15, 2007; 5.4 million vs 8.7 million) and an even more severe 40 percent in the Adults 18-49 demo (1.2/8 vs 2.0). The ceremony, which took place at the Kodak Theatre at Hollywood and Highland, led into the broadcast premiere of the SOAPnet Original Series "MVP," which found little eyebrows with just 2.5 million viewers. In Adults 18-49, "MVP" placed 5th among all broadcast networks with a 0.6/2, just after Univision. "MVP" airs Thursdays at 11pm on SOAPnet.
"The 34th Annual Daytime Emmy Awards" remain the most watched since 2004. NBC no longer takes part in the Emmy Awards broadcast rotation. Next years awards will be aired on CBS.
CBS placed first with the nights highest ratings coming from the 10pm telecast of "NUMB3RS" (6.7 million viewers). NBC placed second led by a two-hour edition of "Dateline" (5.5 million viewers and a 1.5/5 in Adults).