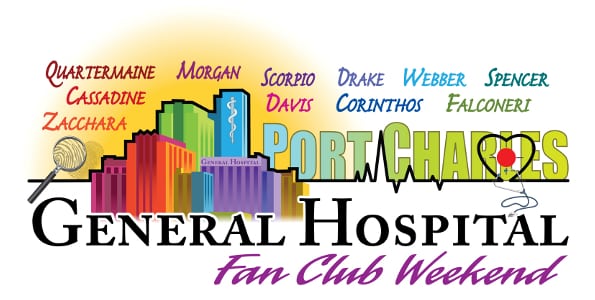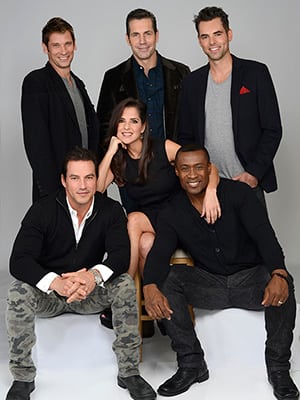 As previously reported, the annual "General Hospital" Fan Club weekend will take place from Thursday, July 31 through Monday, August 4 at the Sportmen's Lodge Hotel and Events Center in Studio City, CA. Tickets for the Kick Off Cocktail Party, Main Cast and Blast from the Past – Part II events went on sale last week Monday.
Recently, the fan club announced additional events for several "GH" stars including mainstays Rebecca Herbst, Lisa LoCicero, Tyler Christopher, Laura Wright, Kelly Moncao, Kirsten Storms, Jason Thompson and Dominic Zamprogna. Joining the actors this year with their own events will be Michael Easton, Ryan Paevey, Kathleen Gati, and even the return of Karaoke night, now hosted by Sean Blakemore, Marc Anthony Samuel and Parry Shen.
What follows is a breakdown of the events and their event times (specific event locations within the event center will be available closer to event date):
Thursday, July 31, 2014
GHFC Kick Off Cocktail Party – 7:30pm-10:30pm
Rebecca Herbst Soiree – 9:00pm – 12midnight
Friday, August 1, 2014
Lisa LoCicero–8am-11am tentative with date and time to be confirmed shortly (may move to Sunday)
Tyler Christopher–12:30am-3:00pm tentative with date and time to be confirmed shortly (may move to Sunday)
Kelly Thiebaud & Bryan Craig – 12:00pm-3:00pm
Teresa Castillo & Emme Rylan – 3:00pm-6:00pm
Laura Wright – 6:00pm-8:00pm
Kelly Monaco – 8:00pm-11:00pm
Saturday, August 2, 2014
GHFC Cast Event – 9:00am-3:30pm
Michael Easton– 4:00pm-6:00pm
Jason Thompson & Dominic Zamprogna – 6:00pm-9:00pm
Ryan Paevey-9:00pm-11:00pm
Sunday, August 3, 2014
Monday, August 3, 2014
For the latest information on the fan club weekend and how you can purchase tickets, make sure to visit the official fan club weekend website, follow fan club president Debbie Morris on Twitter, or like the fan club on Facebook.