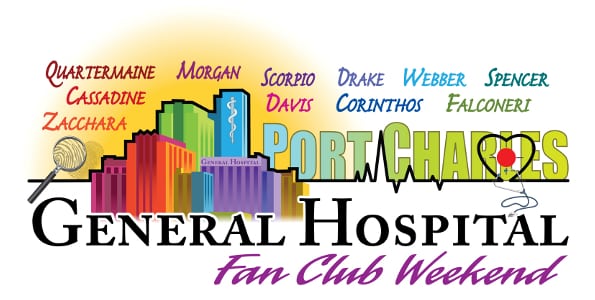 Beginning with its annual Kick Off Cocktail Party on Thursday, July 31, and running through Monday, August 4, 2014, the official "General Hospital" Fan Club has announced plans for the 2014 Fan Club Weekend, taking place once again at the Sportmen's Lodge Hotel in Studio City, CA.
While no specific actor events have been announced at this time, the fan club did note that it is bringing back the popular "Blast from the Past" cast event, which began this year as part of the 50th anniversary celebration for the daytime drama series. The event will take place on Sunday, August 3. One day earlier, the main cast event, which comprises of a luncheon for fans just before "GH's" current cast members join in the fun for an hour long Q&A, includes autograph signing and pictures with the stars of "GH."
Tickets for all three events go on sale on Monday, January 13, 2014 with purchasing available online at that time via ghfanclub.com.
To recap, the current event schedule is as follows:
Thursday, 7/31 – Kick Off Cocktail Party
Saturday, 8/2 – Main Cast Event
Sunday, 8/3 – Blast from the Part – Part II