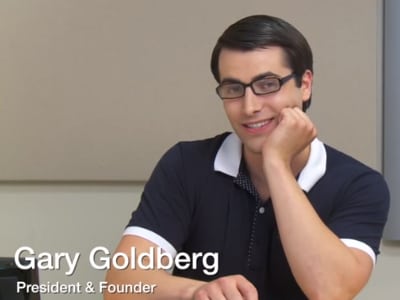 As we've previously reported, "Days of our Lives" Shawn Christian (Daniel Jonas) and Freddie Smith (Sonny Kiriakis) teamed up with Jack Briggs and Nate Hartley to create "Addicts Anonymous," a single-camera mockumentary, and the comedy series is now available for viewing via the web!
Originally planned for primetime television, the series — which stars Molly Burnett (ex-Melanie Jonas, "DAYS"), Lori Loughlin ("Summerland," "Full House"), Matt Walsh ("Veep," "Ted"), Jerry Lambert ("Shameless," "Family Guy"), Christian, Smith and more — is now being offering via the show's official website. Episode one ("Admitting") and episode two ("Support Buddy") are available now. Subsequent episodes will be released as follows:
Tuesday, December 10: "Mistakes"
Tuesday, December 17: "Boot Camp"
Tuesday, December 24: "Pride"
Tuesday, December 31: "Choices"
"We've all written the scripts together, which is really fantastic," says Christian, who also serves as the executive producer for the series. "We all filmed it together, and it's so funny. It really is just fantastic."
Click below to watch the teaser trailer for the show, and to catch previous and new episodes of "Addicts Anonymous," be sure to visit the show's official website!