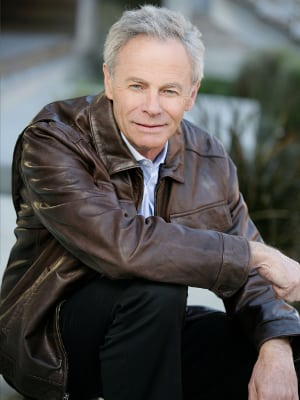 As previously reported, Tristan Rogers will soon be departing ABC's "General Hospital" after his most recent stint as Robert Scorpio comes to an end. With his pending return to CBS' "The Young and the Restless" in the new year, Rogers recently announced on Twitter his final film date at "GH" and his first film date back at "Y&R."
While announcing his plans to vacation in Australia during the Christmas holiday break, Rogers revealed that he films his last scenes at "GH" on Thursday, December 19 and will begin filming scenes as his "Y&R" character, Colin Atkinson, beginning Wednesday, January 8. Viewers should expect to see the actor continue airing on "GH" through at least February, as noted by head writer Ron Carlivati. A first airdate on "Y&R" is not yet known. "I am passionate about daytime drama. Where ever I work. I want to do the best I can. So lets be bipartisan and support the genre," said Rogers on moving from one soap to another.
IN RELATED NEWS
On Monday, December 16 at 8:00 PM ET/PT, preceded by airings of "The Bold and the Beautiful" at 6:30 PM ET/PT and "Y&R" at 7:00 PM ET/PT, TVGN will air "Who Shot The Daytime Soap?" a new documentary on the history of daytime soap operas as told by those who were there during the good times, the bad times and the new times. "I think this is a significant comment on what has happened in Daytime made by those who were there," said Rogers, who along with "Y&R's" Michael Muhney, Susan Lucci (ex-Erica Kane, "All My Children") and Linda Dano (ex-Felicia Gallant, "Another World"), is interviewed. Note: The special initially premieres earlier that day at 2:00 PM ET/PT on the network.
Additional TVGN airings are as follows:
Monday, 12/16
2:00 PM – 3:00 PM; 8:00PM – 9:00PM
Tuesday, 12/17
10:30 AM – 11:30 AM; 5:00 PM – 6:00 PM
Wednesdays, 12/18
9:00 AM – 10:00 AM
Thursday, 12/19
10:30 AM – 11:30 AM