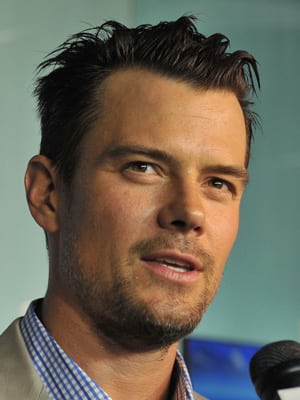 Hot off the heels of finishing the thriller "Scenic Route," Josh Duhamel (ex-Leo du Pres, "All My Children") has already landed a role in yet another indie drama. According to Deadline Hollywood, the former soap star has been cast opposite Maria Bello ("Touch"), Lucas Till ("X-Men First Class") and Tom Everett Scott ("That Thing You Do!," "An American Werewolf in Paris") in "Strings," directed by rookie Daniel Duran.
In the film, Duhamel reportedly plays Alex, an Army veteran and counselor who lives in a small town and decides to take a very unorthodox approach to treating Josh (Till). The counselor/patient relationship blossoms into close camaraderie — until Josh uncovers a shocking discovery about his doc.
Filming of the Oscar Torres movie begins this Sunday, June 9, in Winnipeg, Mabitoba.