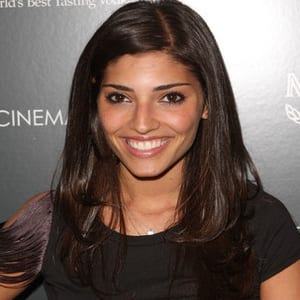 (SoapOperaNetwork.com) — December may bring the first signs of the winter season, but as the month begins things will be heating up on "One Life to Live" when several familiar faces return to the canvas as the show's ABC run prepares to come to an end.
The week begins on Monday, December 5 when Matthew Conlon next appears as Tomas' (Ted King) acquaintance M. Claude Calmar, when John McBain (Michael Easton) becomes suspicious of what the shifty Frenchman has to say.
On Tuesday, December 6, January LaVoy reprises her role as the pie-totting waitress Noelle when she and Moe (John Rue) have a special surprise for Shane (Austin Williams). In the same episode, after taking a brief hiatus from "OLTL," Amanda Setton reappears as an incarcerated Kimberly Andrews (aka Aubrey Wentworth) when the character receives a visit from some unexpected guests. Meanwhile, Nigel (Peter Barlett) gets an earful from Clint (Jerry verDorn) about the women in his life.
Brian Kerwin returns as Viki's most recent ex-husband Charlie Banks on Monday, December 12, when he encounters someone from his past while at the Bon Jour Café in Paris, Texas.
Tuc Watkins is back yet again as David Vickers Buchanan on Tuesday, December 13 when he pays a surprise visit to his family. Once in town, however, he is quickly sought out by Roxy (Ilene Kristen), who has an usual request for him when she asks him to help save something very important to her.
All this…plus as the residents of Llanview settle in to watch their favorite soap "Fraternity Row," will fans receive a special treat? Tune in to find out!
In Other News…

Brittany Underwood (Langston) reportedly shot scenes on "OLTL's" final ABC tape date (Friday, November 18) alongside her onscreen beau Jason Tam (Markko).
David A. Gregory (Ford) has posted on Facebook that his upcoming [tentative] airdates include November 23, December 13 and 19, and January 5, 6, 9, and 10.
Farah Fath (Stacy/Gigi) reveals on Twitter that the "First scene I ever taped on #OLTL was w/ the queen Erika Slezak. Last scene I will ever tape was w/ Erika Slezak."
Nick Choksi (Vimal) states that "there's about 10 more episodes of 'OLTL' that I am in between now and the 13th of Jan when it all come to a close."
Peter Austin Noir who, as we previously reported, will play Statesville Prison Johnny Rocket in January, has posted more information about his upcoming "OLTL" appearance on his website. The actor writes that the show contacted him on October 26 and that he taped his scenes on November 10. Look for him to appear on screen on Tuesday, January 3.