The multi-million dollar battle between Prospect Park and ABC over "All My Children" and "One Life to Live" isn't the only soap opera drama the Los Angeles courts have been dealing with as of late: Apparently, Prospect Park co-founder Jeff Kwatinetz has taken his own company to court over non-compete clauses!
According to Deadline Hollywood, the producer/talent manager has filed a complaint against the company and ABRY Senior Equity IV, L.P., ABRY Investment Partnership, L.P., and ABRY Senior Equity Co-Investment Fund IV, seeking a "declaratory judgment over non-compete clauses in a December 31, 2012 employment agreement he signed with Prospect Park when the Boston-based investors came on board late last year." Or, in other words, Kwatinetz would like a judge to decide whether or not the non-compete clauses in the agreement will prevent him from working for another company for the five years stated in the contract, and whether or not PP and ABRY could force him to continue working for them for the next five years whether he would like to or not.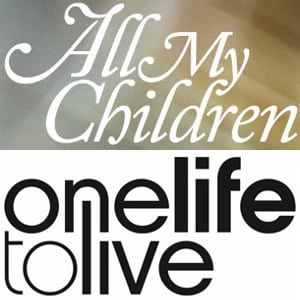 Sources tell Deadline that Kwatinetz was spurred to file the complaint when differences of opinion regarding the future of the company recently came into play — specifically, the future of "AMC" and "OLTL," whose continuation Kwatinetz has been advocating. As fans may recall, Prospect Park recently revised their lawsuit against ABC, upping their demand from $10 million to over $125 million in damages incurred by ABC's alleged wrong-doing and scheme for a "mega soap." The legal machinations regarding both "AMC" and "OLTL," which Prospect Park has shelved for the foreseeable future, could last years.
As of now, Kwatinetz is reportedly exploring his options in a "very complicated and multi-tiered agreement" with no set plans to leave the company, which also produces FX's "Wilfred" and USA's "Royal Pains."