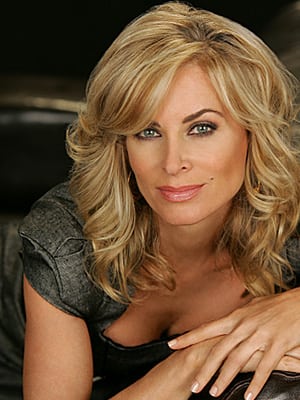 On Wednesday, November 27, don't forget to tune into CBS' "The Young and the Restless" as Eileen Davidson returns to Genoa City when her character Ashley Abbott surprises her family for Thanksgiving.
When asked in a recent interview with Soap Opera Network whether she'd be interested in making return visits to "Y&R," Davidson said, "I would be open to doing any show… It's really about schedule." She added, "I have such a wonderful history with 'The Young and the Restless.' I don't have any weird feelings or bad feelings, so they don't really have to do much to win me back to come back for a couple of days. I'm happy to do it, and it's fun for me. I don't really want to be working any place right now full time, so this is actually kind of perfect, to be able to come back and see people. [And it's] an amazing experience: Nobody gets bored with me, nobody is tired of seeing me. It's like, 'Oh yay, she's back!'"
Davidson most recently appeared in late October to support Ashley's brother, Billy Abbott (Billy Miller), who lost his daughter from a hit-and-run.