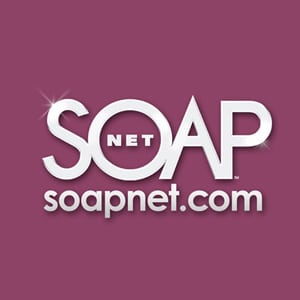 On Friday, November 8, Soap Opera Network reported that SOAPnet, now the old way to watch soaps, would cease operation on December 31, 2013 at 11:59:59 ET. In a piece by the Los Angeles Times, Ben Pyne, president of global distribution for Disney Media Networks, said, "SOAPnet had a great run." He added, "It served an audience of super-soap fans. And when given the opportunity, all of our affiliates kept the channel up and running." The affiliates Pyne refers are the cable and satellite operators including DirecTV and Cablevision, et al that have kept the cable network on their channel listings whether a new deal with Disney and the carriers was signed or not.
During the height of its run, SOAPnet aired same day episodes of "All My Children," "Days of our Lives," "General Hospital," "One Life to Live," "Port Charles" and "The Young and the Restless" at night. Of those soaps, only "DAYS" and "GH" are the sole remaining currently produced soaps airing on the network's primetime lineup. "PC" was canceled in 2003, "AMC" in 2011 and "OLTL" finished its network run in 2012. "Y&R" moved from SOAPnet to TVGN in July.
When asked to comment on where "DAYS" might land now that SOAPnet will soon be out of the picture, a representative for the show said, "As of now, we don't have any news." Meanwhile, "GH" is expected to now air solely on ABC and ABC.com (and to a lesser extent Hulu.com) beginning in January 2014, barring any deal announcement with a cable network.