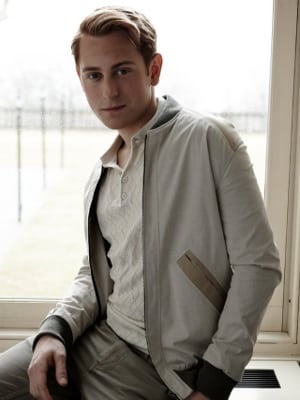 You've already heard from Debbi Morgan and Cady McClain, but what about the other stars of "All My Children" who've recently learned that Prospect Park will not be forging ahead with a second season of the supposed "anytime" soap opera. Putting together all the tweets (at the time of this posting), Soap Opera Network  has compiled a list of what some of the actors are saying about the demise of "AMC" 2.0 on social media.
Eric Nelsen (AJ Chandler) tweeted earlier today, "Thank you for all the love and support re #AMC. We'd be nothing without u guys so for that reason I am grateful. This is only the beginning." His tweet was retweeted by Denyse Tontz (Miranda Montgomery), who has yet to officially comment herself.
While unknown whether her comments were directly related to "AMC," Sal Stowers (Cassandra Foster) tweeted on Saturday, November 9, "If I can't make it through one door ill go through another door or I'll make a door!"
Lindsay Hartley (Cara Castillo) responded to a fan saying, "thank you for everything and your support!" Meanwhile, in response to Cady McClain's Facebook posting, Alicia Minshew (Kendall Hart) said, "Cady is a class act."
While the actors are commenting, Prospect Park has opted not to comment on the demise of "AMC" and "One Life to Live." A representative for the company told Soap Opera Network today, "We are not commenting" when asked to do so.