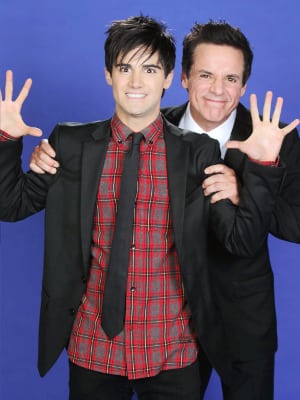 If you think the current story that "The Young and the Restless'" Christian LeBlanc (Michael Baldwin) is involved in is horrifying, you haven't seen anything yet! The actor has been busy producing "Deadtime Stories," a scary series for Nickelodeon starring himself and "The Bold and the Beautiful's" Ashley Jones (Bridget Forrester; ex-Megan Dennison, "Y&R")!
Based off of a popular children's book series of the same name, the horrifying yet humorous show — which Nickelodeon took an interest in after the release of "Grave Secrets," a full-length feature starring LeBlanc and Jones that is also based on the books — premieres Thursday, October 3 at 8:00 PM on the popular children's network. The series stars Jennifer Stone ("The Wizards of Waverly Place") as The Babysitter, a modern caretaker who shares her collection of frightful tales with the children she watches every week. LeBlanc and Jones appear as Mr. and Mrs. Peterson, parents of a lucky (or rather, unlucky) kid The Babysitter watches.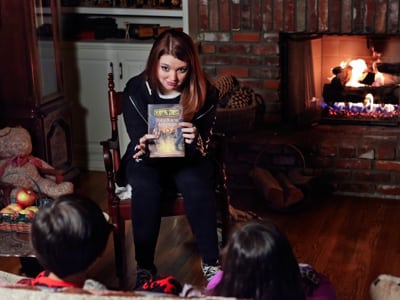 There are 10 episodes in season one that chronicle kids' creepy encounters with all kinds of haunting items, including a magic kit with irreversible tricks, a wishing game gone awry and a grave that has something very peculiar buried inside — and it all builds to a special episode titled "Grave Secrets," which airs on Thursday, October 31 (Halloween night!) at 8:30 PM.
But that's not all of the deliciously devilish fun in store! "Grave Secrets" the film will be featured at the San Diego Film Festival this Sunday, October 6 at 2:00 PM, and LeBlanc will be joining a number of the kid actors as well as the film's additional star, Diane Ladd, for the event!
But what was it like for LeBlanc to produce the scary series? Stay tuned for an exclusive Soap Opera Network interview with the star to find out! In the meantime, check out this spooky teaser trailer…