Charles Shaughnessy and Patsy Pease Return to 'DAYS'; First Airdate Revealed!
Corday Productions, Inc.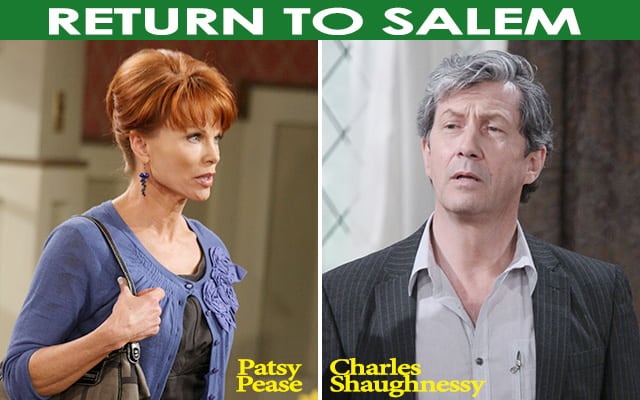 We've been keeping a little secret for over a month now, and we can finally reveal what we've been dying to report: Charles Shaughnessy and Patsy Pease are returning to "Days of our Lives" as Shane Donovan and Kimberly Brady!
A rep for the show confirms exclusively to Soap Opera Network that the pair will first appear on Monday, November 18 — right in the middle of sweeps! Are you excited to see Shane and Kimberly back in Salem? What would you like to see play out while they're in town? And how do you think they'll get along with their daughter, Theresa (aka Jeannie, played by Jen Lilley)? Let us know in the comment section below!