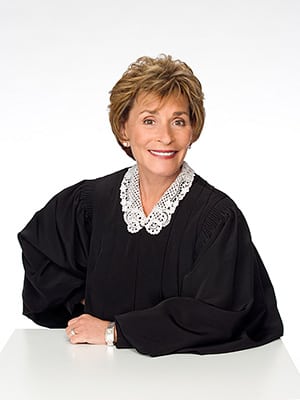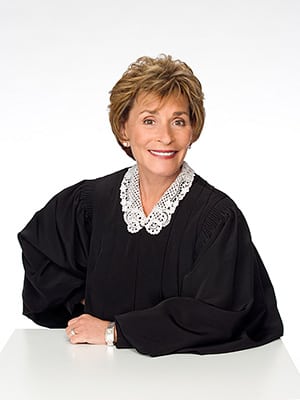 For more than 10 years fans of daytime soap operas have been coming toSoap Opera Network to find out how their favorite soap was faring in the weekly ratings report. From time to time we would also provide analysis of how they stacked up when compared to their broadcast counterparts in the talk show and game show genres, but we've never looked at how the broadcast soaps (and to a lesser extent the broadcast talk and game shows) compared to syndicated television. Not that it wasn't easy to provide a comparison, it was just never something we found necessary. In recent months, with the introduction of several syndicated talk shows including "Katie" and "The Steve Harvey Show," which together took over the 3:00 PM slot from "General Hospital" in much of the country this past September after "GH" moved to 2:00 PM, and the second season without "The Oprah Winfrey Show," things have changed. Recently, Broadcasting & Cable came out with a report that showed how syndicated programs might be a solid alternative to our soaps in the key demographics when it comes to Madison Avenue buying advertising time. While we wouldn't want advertisers to give up on our favorite shows,B&Cdoes provide a solid rationalization and even highlights the value of soap operas when it comes to the all important key women demos (Women 18-49, Women 25-54, etc).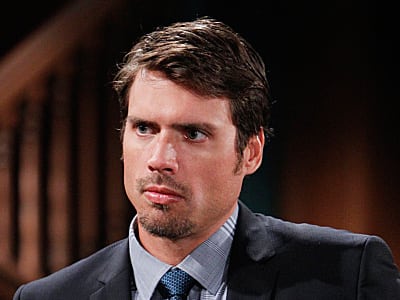 Each week press release after press release from ABC, CBS and even NBC highlight how their daytime blocks are doing in x, y and z demographics. What those releases don't mention are how their numbers compare to say "Judge Judy" or even "Dr. Phil." According toBroadcasting & Cable, while "The Young and the Restless" averages about 4.5 million viewers each weekday with 3.4 million falling in the key women demos, "Y&R" has nothing on "Judy," which averages about 9 million viewers with 5.7 million of them being women. "Dr. Phil" by comparison averages about 3.8 million viewers with 2.9 million being women and "Family Feud" averages 5.9 million viewers with 3.8 million being key women. All together, "Y&R" would place third overall in all of daytime (broadcast and syndicated) when lumping the key women demos together. That's of course a solid position to be in for the long-running CBS soap opera. "The Bold and the Beautiful," which airs just behind "Y&R" in much of the country is averaging 2.4 million women while "The Price is Right" ranges from 2.5 million women for its first half-hour to 3 million women for its second half-hour. "The View" is averaging 2.7 million women. While their total viewing numbers might rank them higher than most syndicated programs on any given week, both "General Hospital" and "Days of our Lives" with a 1.8 million women average fall below several syndicated programs. "The Ellen DeGeneres Show" and "The Dr. Oz Show" both average 2.3 million women while "Judge Joe Brown" and "LIVE! with Kelly and Michael" average 2 million women. "Katie" is tied with "DAYS" and "GH" in women viewers.
One category where soap operas seem to thrive is in median age. Collectively "B&B," "DAYS," "GH" and "Y&R" have a median age of 55-59 ("GH" being the youngest). Talk and cooking shows "The Chew," "The Talk" and "The View" range from 59-61, while "TPIR" is at the point of retirement with a median age of 64. Judy's median age is over 60 as well.
HIGHLIGHT
While broadcast daytime shows do draw more viewers, the Syndicated Network Television Association points out in a recent study that daytime syndication offers 68% of ad impressions targeting women 18-49 and 66% of impressions targeting women 25-54.
That same study adds thatJudgeJudy(3.3), Maury(1.7) andFamily Feud(1.4) draw higher women 18-49 ratings than the broadcast network daytime shows, and thatDr. Phil(1.3) ties CBS'The Young and the Restlessin the 18-49 women's demo category.Live! With Kelly and Michael(1.1) andEllen(1.1) are next in the demo, ahead of ABC'sThe View(1.0), which has a similar demo rating toJudge Joe Brown.The study collected numbers just prior to the start of the new season in September; while a few of the ratings numbers have changed, the order remains pretty much the same.

Among women 25-54,Judge Judyis the clear leader, averaging a 3.3, followed byThe Young and the Restless, trailing considerably with a 1.8. Syndicated seriesDr. Phil, Maury, Family Feud, EllenandLive! With Kelly and Michaelare next, ahead ofThe View,The Bold and the BeautifulandGeneral Hospital.
For a more in-depth look at broadcast and syndicated television ratings, head on over to theBroadcasting & Cable website.