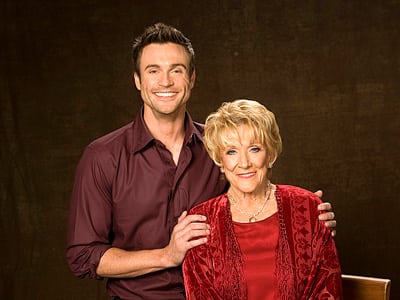 According to Daniel Goddard, the citizens of Genoa City will mourn the loss of Katherine Chancellor in episodes scheduled to air on Tuesday, September 3 and Wednesday, September 4 of CBS' "The Young and the Restless." Goddard, who portrays Cane Ashby on the daytime drama series, noted on his Facebook page that the episodes were filmed on Tuesday. He posted, "Huge day on set today just got home have to be back in 10 hours. How was ur day?" after completing filming.
Jeanne Cooper, who portrayed Katherine on "Y&R" for nearly 40 years, died on Wednesday, May 8 after battling a short illness. It was previously noted by Jess Walton (Jill Foster Abbott) in the Tuesday, May 28 special tribute episode dedicated to Cooper that the show would address the death of the character. When Soap Opera Network caught up with the actress shortly after the conclusion of the 40th Annual Daytime Entertainment Emmy Awards, Walton stated,  "It's too premature to talk about that, but it's going to be fantastic. I guarantee it!"
We're definitely looking forward to it!