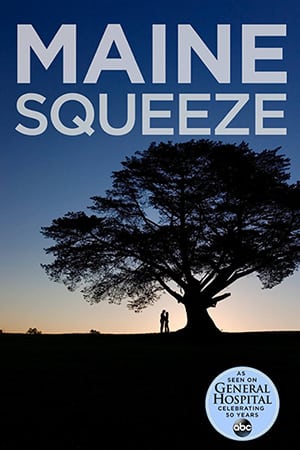 Earlier this year, ABC's "General Hospital" released "Love In Maine," which was a corporate tie-in with Disney/ABC Television Group's Hyperpion Books and the debut novel by the fictional "GH" character Molly Lansing-Davis (Haley Pullos). Unfortunately, upon release Connie Falconeri had all the credit until TJ (Tequan Richmond), Alexis (Nancy Lee Grahn) and Shawn (Sean Blakemore) helped Molly set the record straight on the soap. Five months since the release of "Maine," Hyperion Books has announced it plans to release the sequel to the novel as an eBook.
"Beautiful Stephanie Campbell thinks she has heard every line from every sleazy guy in Maine. Then Jimmy Post–well dressed, good-looking, and so self-assured–walks into the VA clinic where she works as a nurse and tells her she is beautiful. Stephanie thinks he is another creep hitting on her and gives him back a mouthful. But that night when she shows up at the pre-wedding party for her dear friend Maddie, who should she see but Jimmy–who just happens to be the bride's brother and a self-made multimillionaire. Sparks fly. But will the small-town girl and the big-city hotshot find permanent happiness?" reads the description of the book, which can be purchased here.
"Main Squeeze" is scheduled for release on Tuesday, August 13. A paperback edition is currently unavailable.