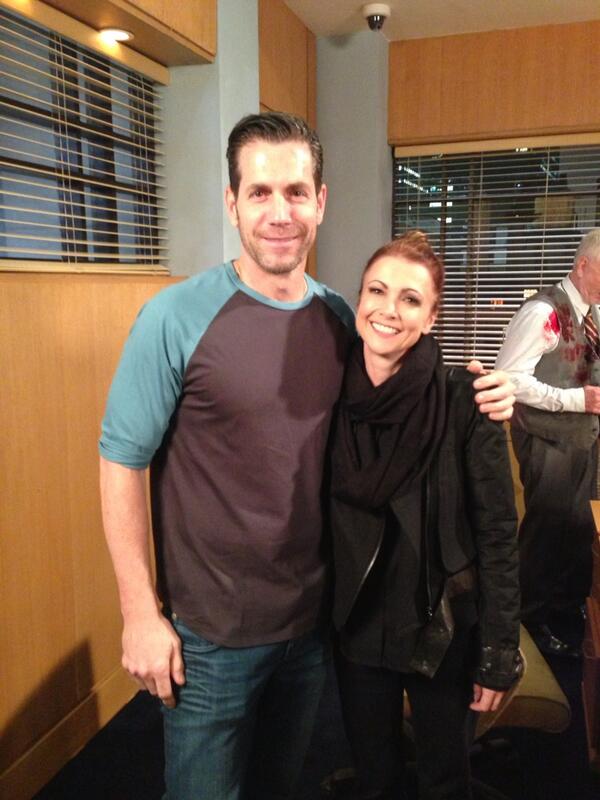 It's been an eventful "General Hospital" Fan Club Weekend thus far and so far we've learned that Laura Wright (Carly Jacks) has renewed her contract with the ABC Daytime soap as the actress tells Soap Opera Network, "I just recently signed a four year contract." The actress joined the "GH" cast in November 2005.
During the Fan Club luncheon yesterday, it was revealed that Emma Samms would be reprising her role of Holly Sutton, when a fan asked what brought the actress to the event that is typically held in honor of current cast members. Samms was unable to reveal any details on her return, but earlier today "GH" executive producer, Frank Valentini, who also attended yesterday's event, posted an image of himself posing alongside Samms on the set with the caption "Guess the secret's out!!" A first airdate for Samms is not known at this time.
Kelly Sullivan let the cat out of the bag last night during her event with Kirsten Storms (Maxie Jones). The drama series will be killing off her character, Kate Howard/Connie Falconeri, in the coming weeks. As previously reported, Sullivan taped her final scenes on Friday. The actress last airs sometime in August.