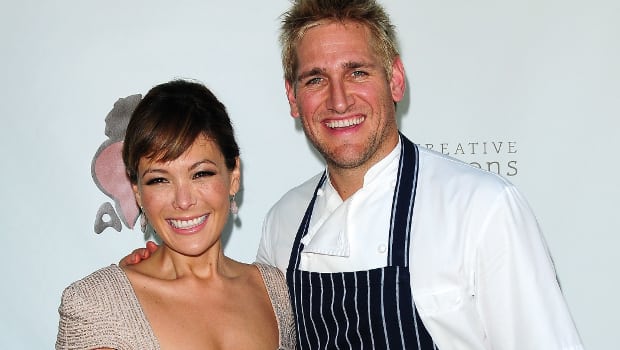 Former soap star Lindsay Price (ex-An Li Chen, "All My Children," ex-Michael Lai, "The Bold and the Beautiful") and celebrity chef Curtis Stone already share a child (seven-month-old Hudson), and they now officially share a life together, as well!
According to US Weekly, the couple, who became engaged last July after three years of dating, married on Saturday, June 8, in Mallorca, Spain. Price's "Beverly Hills, 90210" co-star, Tiffany Thiessen ("Saved By the Bell") was in attendance, along with her husband, Brady Smith ("Young Adult," "The Jensen Project").
Said the actress to US Weekly about family life: "Work used to be the No. 1 important thing to me," Price said. "Everything revolved around it and to have a new perspective and have something else, my family, not just being a mom but being a part of an incredible family of my own it makes me have a different perspective on life that I think is richer."
Congratulations to the blissful couple!