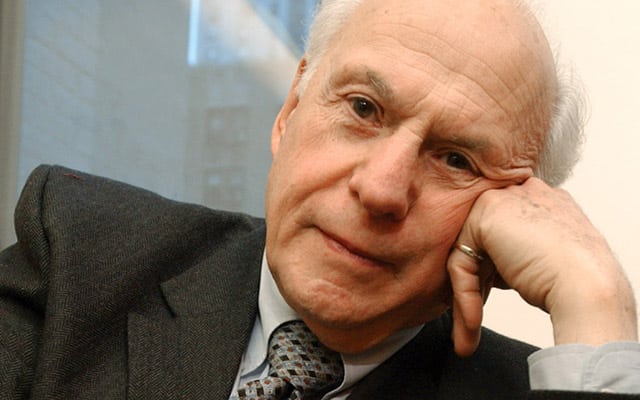 Best known for helming CBS' "Love of Life" for nearly three decades, veteran daytime director Larry Auerbach died on Saturday, December 20 in La Jolla, California from complications of glioblastoma. He was 91 years old.
"Larry emerged as a vigorous presence right after the merger that created the modern DGA, diving headlong into a long career of service to the Guild and his fellow members," said Directors Guild of America President Paris Barclay on the passing of Auerbach. "Larry worked tirelessly, out of love for his Guild and his profession, to ensure better working conditions and stronger protection of creative rights for Guild members, and he was instrumental in raising the profile of daytime serial directors, the genre to which he dedicated his career. Under his watch as National Vice President and a member of the Eastern Directors Council, Larry helped organize the renovation of the New York headquarters, and he played a major role in ensuring greater health and fiscal security for Guild members through the DGA-Producer Pension and Health Plans. He was a dynamo – a strong and powerful voice for our members for decades – and we will miss him greatly."
In addition to his work on "Love of Life," Auerbach directed episodes of "All My Children," "Another World," "As The World Turns" and "One Life to Live." Larry Auerbach was a DGA member for more than sixty-five years.
"In the early days, daytime people didn't have a high profile," recalled Auerbach in a 2007 DGA interview. "Anytime there were negotiations involving daytime serials, it was sticky because they are a very under-appreciated and overlooked area of the business. The Guild eventually helped erode that kind of mentality on part of the networks."
Auerbach began his directorial work in 1948 as an associate director on the radio drama "Curtain Time," based in Chicago. Talking about his time directing the show, Auerbach said, "It put me in the right place at the right time." He would later helm "Love of Life," which at the time was a black and white 15 minute soap opera airing on CBS. In fact, episodes were produced live using bulky cameras and a crude kinescope process with no editing capabilities, recalled Auerbach.
"As it became possible to edit, it meant that more people could stick their fingers in the pie," he said in his 2007 interview referring to producers who may have overstepped their roles, which led to his well documented activism on behalf of daytime directors.
"Until we raised our voices, we were not a constituency that was paid much attention to," he says. In particular, "the provisions in the contract regarding location pay and conditions for serial directors are a result of my having been involved in negotiations."
Auerbach, who won a Daytime Emmy for his directorial work on "OLTL" in 1984, is survived by his wife Gale and their son Scott.