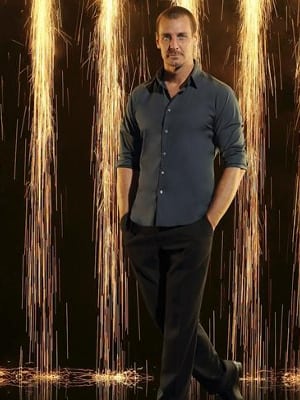 "General Hospital's" Ingo Rademacher (ex-Jasper 'Jax' Jacks) shook it like nobody's business as a contestant on ABC's popular reality series, "Dancing With the Stars," but unfortunately, he and professional partner Kym Johnson were eliminated from the competition last night during the semi-final round, meaning the actor is hanging up his dancing shoes — at least for now.
Getting the axe wasn't exactly a surprise for Rademacher, who was the clear underdog heading into last night's results show. But he reacted to the situation with grace. "If I don't go home tonight, somebody else [in the competition] is going to very upset," he said just moments before the results were announced.
To see the actor's passionate final routine on the "Dancing" stage, check out the video below.