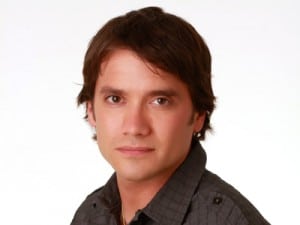 (SoapOperaNetwork.com) — "General Hospital" DVR Alerts for the Week of November 28, 2011.
GENERAL HOSPITAL: DVR ALERTS
Monday: Sam tries to calm Jason down. Patrick and Robin get close in bed. Lulu and Dante discuss his career.
Tuesday: Elizabeth gets a visit from Lucky and Aiden. Lulu turns to Olivia and Steve. Carly calls Shawn out.
Wednesday: Mac discovers a distraught Robin. Jason and Sam share time together. Franco is making graffiti art in Port Charles.
Thursday: Mac asks Alexis to represent Robin and Maxie if they need legal help. Dante is assigned a new partner. Spinelli uses his social networking skills.
Friday: Monica has an important question for Robin. Elizabeth has a shocking response for Luke. Sonny and Kate continue their visit in Bensonhurst.