"As The World Turns" alums Paolo Seganti (ex-Damien Grimaldi) and Marnie Schulenburg (ex-Alison Stewart) along with "Guiding Light" alum Ron Raines (ex-Alan Spaulding) are joining the cast of The OnLine Network's "One Life to Live," the network announced today. The three former CBS Daytime soap stars make their Llanview debuts this summer in newly created roles.
According to TOLN, Seganti will portray Arturo Bandini, a wealthy, suave and sexy man whose family is very influential in the art world, beginning with the Thursday, June 27 episode. Meanwhile, Schulenburg has been cast as Jo Sullivan, a producer of David's (Tuc Watkins) new reality show. She begins airing Tuesday, July 23.
Ron Raines has signed on to play Carl Peterson, the distinguished, mysterious, and influential businessman who has been Jeffrey King's (Corbin Bleu) long-time mentor. He debuts on Tuesday, August 20.
About Paolo Seganti
Actor Paolo Seganti joins the cast of The Online Network's beloved series "One Life to Live," as the suave and sexy Arturo Bandini. Born and raised in Italy, Seganti began his career in the boxing ring, winning the Italian Amateur Championship. His handsome good looks lead Seganti to the fashion world where he became a much indemand model. He has been featured in global campaigns for Chanel, YSL, Lanvin and Calvin Klein. Eventually, he moved to New York City where he focused his attention on theater. He's appeared in the critically acclaimed "Equus" and the self-directed "Whose Life Is It Anyway?" During his career, Seganti has appeared in numerous television shows including "The Nanny," "Nash Bridges," "CSI: Miami," "ER," and "The Closer," to name a few. Soap fans will know Seganti from his role as 'Damien Grimaldi,' on "As the World Turns," a role he played for 16 years. Seganti has appeared in numerous foreign films in addition to several US films including Woody Allen's "Everybody Says I Love You," "Tea with Mussolini," "L.A. Confidential."
About Marnie Schulenburg
Actress Marnie Schulenburg is one of the fresh, new faces in Llanview. Schulenburg's joins the cast as TV producer Jo Sullivan, who is working on a new reality show with 'David Vickers,' played by Tuc Watkins.
A Cape Cod native, Schulenburg graduated from DeSales University in Pennsylvania with a degree in acting and directing. She made her acting debut on "The Young and the Restless" which lead to her role as 'Alison Stewart' on "As the World Turns." While on "The Young & the Restless," Schulenburg and actress Adrienne Frantz were featured in the mini-online soap opera "Digital Daytime: L.A. Diaries." Her other television credits include "Cantebury's Law," "Fringe," "Army Wives," "Blue Bloods," and "Royal Pains."
During her career, this former gymnast has appeared in several musical productions including "As Your Like It" and "South Pacific" at the Pennsylvania Shakespeare Festival.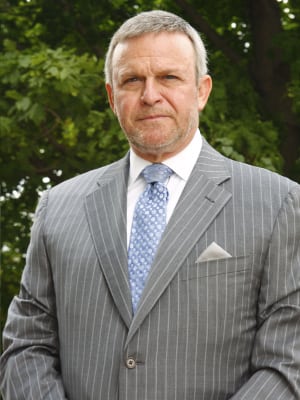 About Ron Raines
Ron Raines becomes a permanent cast member in the role of Carl Peterson, a distinguished and influential businessman, who has been Jeffrey's long-time mentor.
Born and raised in Texas, Raines graduated from Oklahoma City University before heading to New York City where he attended Juilliard. He made his debut at New York City Opera as 'Danilo' in "The Merry Widow." He also appeared in several other operas including "Naughty Mariette," "Rose-Marie," "The Gypsy Princess," "The Desert Song," "The New Moon," and "Die Fledermaus." In 1983, Raines starred on Broadway in the revival of "Show Boat." His other Broadway credits include "Teddy & Alice," "Chicago," "Follies" and most recently "Newsies." During this career, Raines has appeared in numerous theatrical productions for shows such as "South Pacific," "Annie," "Kiss Me Kate," "Man of La Mancha," to name a few. In 1990, he played the role of 'Johnny Brown' in Debbie Reynolds US tour of "The Unsinkable Molly Brown." Soap fans will recognize Raines from his role as 'Alan Spaulding' on "Guiding Light," a character he played for 15 years.
Additionally, Raines has performed with numerous symphony orchestras including the Philadelphia Pops and the Boston Pops with John Williams and Keith Lockhart. He performed with the BBC Concert Orchestra in London, the Royal Philharmonic, the Jerusalem Symphony and the Israeli Philharmonic. Raines has appeared in several "Great Performances" specials for PBS. He had the honor of singing for two former First Ladies: Nancy Reagan's White House Luncheon for Senate wives and Lady Bird Johnson's National Wildlife Federation Gala. Raines has also released two solo albums.