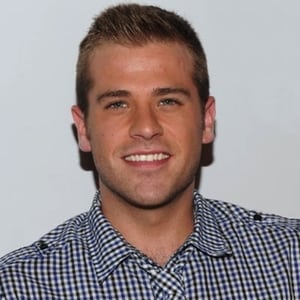 Scott Evans, who played Oliver Fish on "One Life to Live,"  has pleaded guilty to attempted cocaine possession.  From 2008-10 Evans was one half of the show's popular, yet controversial gay couple nicknamed "Kish," which also featured Brett Claywell as Fish's love interest Kyle Lewis.  However, according to TMZ, Evans isn't expected to serve any jail time.
The change comes only weeks after the former star first pleaded not guilty to the charge that he tried to purchase cocaine from undercover Los Angeles Police officer in December of last year.  As part of his plea deal, a judge ordered Evans to attend sixty Narcotics Anonymous meetings and stay out of trouble in order to get the charges dismissed.  According to his lawyer, the actor has already attended several of his required meetings.
Evans is the younger brother of "Captain America" star Chris Evans, and has also appeared in episodes of "Guiding Light," "Law & Order: Criminal Intent," "Rubicon," and "Fringe."  Earlier this month, he also had a small role in the Lifetime movie "In the Dark" with former "All My Children" star Aiden Turner (ex-Adian).
In March 2010, both Evans and Claywell fired by ABC when then "OLTL" Executive Producer Frank Valentini stated "We are concluding the story that we set out to tell with Kyle and Fish. We are very proud to have broken new ground with a same-sex couple on daytime."  Shortly thereafter the soap garnered a GLADD Award for "Best Daily Drama" for the storyline, which ultimately included the couple having sex together.