'One Life to Live' Casts Matthew Buchanan's Online Girlfriend, Michelle, and Jack Manning's Attending Summer School!
The OnLine Network/TOLN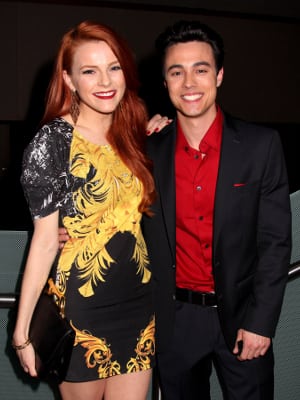 Newcomer Amber Skye Noyes, whose brother, Tyler, portrayed a young CJ Roberts back in the early 1990's on "One Life to Live," has been cast as Michelle, Matthew Buchanan's (Robert Gorrie) online girlfriend. Viewers will recall that Matthew and Michelle began communicating via Facebook in recent episodes. Noyes debuts on the Thursday, June 27 episode of the soap.
Alice Callahan has joined the cast in the role of Kate, a teacher who gets involved in Jack Manning's (Andrew Trischitta) life while he attends summer school. Callahan first airs Thursday, June 27.